Description
This 2-part workshop runs on the following dates:
Thursday 10th January 6:50PM - 9:30PM
Thursday 17th January 6:50PM - 9:30PM
Both parts are independent, so if you can only make it along to either the 10th or 17th, that's OK!
The TICKETS button gives options for the 10th only, 17th only, and both 10th and 17th.
Didn't make it to Part 1? That's OK!
You'll receive a summary of Part 1 when you reserve your seat to Part 2. All you need to bring is an open mind and an idea for a habit you want to develop!
Be You. It's Awesome talk series presents:
How Redesigning Your Habits Can Change Your Life
Whether it's procrastination, nail-biting, skipping the gym or constantly surfing social media, we all have one or two bad habits we'd like to kick.
And as we make our 2019 New Year's resolutions, we remind ourselves of the good habits we'd like to pick-up.

Yet we find it increasingly hard to change our habits. 88% of us fail to follow through with our resolutions each year.

And what makes it worse? These are just the habits we are consciously aware of - there are many more that exist subconsciously we didn't even know we had!

Your habits drive almost HALF of everything you do. They are the small decisions you make, the way you behave, and the actions you perform every day.

But if you don't know what most of your habits are, how do you know which are healthy and productive and add quality, meaning and joy to your life, and which create unhappiness, add unnecessary stress and drain your time?

You have to spend time uncovering them.

By doing so you can consciously remove the habits that are slowing you down, and create new habits that work for you!
And what's more these positive habits can become just as easy as your negative habits seem to you now, but will bring you more joy and carry a much greater benefit!


Join this highly interactive two-part series of The Habit Workshop led by life coach and facilitator Joanne Randle, and learn how kick-starting great habits, and kicking the others to the curb, can change your life!

FROM THIS 2-PART INTERACTIVE WORKSHOP , YOU WILL:
-Learn why and how your habits drive your daily behaviour.
-Uncover your subconscious habits - both the good and the bad.
-Explore the three key starting points to make, or break a habit.
-Build a personal roadmap for beginning new positive habits and ending or tweaking your not-so-positive ones.

And with all this you'll be on your way to harnessing the power of habits to create the life you truly want.



INTRODUCING YOUR SPEAKER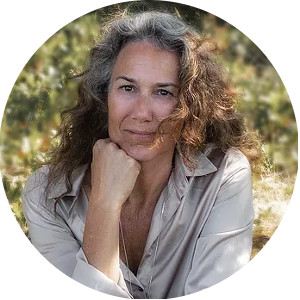 Joanne is a life coach, facilitator, speaker and founder of The Habit Workshop. With experience in family mediation, grief support, teaching, the arts, and meditation, she loves working both with individuals and teams. She began looking seriously at habit change and creation before moving to Spain for a year and was surprised to find herself on a crash course once she arrived.

Although she loves her habit of salad for breakfast, she doesn't expect everyone else to. But she loves to support people to find out what works best for them.

EVENING SCHEDULE
6:50 - Doors open/sign-in/social
7:00 - Welcome
7:15 - Workshop part 1
8:00 - Short break
8:15 - Workshop part 2
9:15 - End of Workshop/social
9:30 - Close

SMALL INVESTMENT:
Until 1st January: Early Bird $15 per talk ($30 for both Parts)
From 1st January: General Admission $20 per talk ($40 for both Parts)

INCLUDED IN THE TICKET PRICE:
- Inspiration for your ideas and strategies to put those ideas into action.
- 10% donation to Kids Up Front Vancouver - Be Inspired Vancouver's charity partner who provide uplifting experiences to children-in-need through the redistribution of donated tickets to arts, culture, recreation
and sporting events. Together - we can inspire the next generation.
- Networking and Socialising before and after the talks
- Interactive sessions with the speakers and fellow attendees.
- The opportunity to ask questions and share your story.
- Light Refreshments
This event is part of the Be You. It's Awesome talk series, hosted by Be Inspired Vancouver.
At each talk, featured speakers give 90-minutes of interactive talks on a specific topic, curated to inspire and give take-away actions and strategies that you can put into practice on the SkyTrain home.
The talks are designed to inspire ideas, and share strategies so you can put those ideas into action simply and effectively.
Join us to invest in your personal development, your intellectual growth and to be inspired to live your life - your way.
Early bird tickets ($15) are available until 25th December. After this tickets will be available for $20.
---
FAQs
What's the refund policy?
Tickets are non-refundable. Tickets can however be transferred to another person, or be transferred to a future Be Inspired Vancouver event. Please contact info@beinspiredvancouver.ca directly where this is required.
Do I have to bring my printed ticket to the event?
You do not need your printed ticket. We just need your name on arrival.
Why should I attend?
Meet new people who share your passion for learning, and who are truly like-minded.
Learn something new and leave inspired and with strategies to take action for yourself
It is AMAZING value for money.
Can I come on my own?
Absolutely Yes!
The majority of talk attendees come as singles. Say yes to stepping out of your comfort zone for a few hours and the possibilities are endless. I (Sam – your host) have been a solo talk attendee in both London and Vancouver, so I understand the apprehension.These talks are designed to be fun, open and welcoming, and I'd love to meet you. When you arrive, just let me know and I'll be happy to introduce you to someone who's in the same boat.
Am I expected to speak?
The Be You. It's Awesome talks are organised, so the speakers are 'featured' speakers. The talks are interactive meaning you can ask questions and give your thoughts (a huge plus for most attendees), but there is no pressure for an attendee to share their story unless they volunteer it. You will never be put on the spot – just share if you feel like it. And if not feel free to sit back and listen :), just don't forget your notbook and pen.
---
Inspiration should have no barriers - Together we support Kids Up Front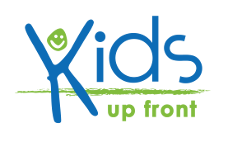 Together we can be bigger than a series of talks. For every ticket sold, we donate 10% of the ticket value to Kids Up Front to inspire our future generations.
4 tickets sold = 1 inspiring night for a child in need
Kids Up Front provide inspirational experiences to children-in-need through the distribution of donated tickets to arts, recreation and sporting events. Learn More