Description
How Does the Brain Learn?
Join Dr. Bryan Kolb from the University of Lethbridge and the Maples Met School in a discussion and lecture about what happens in the brain when we learn.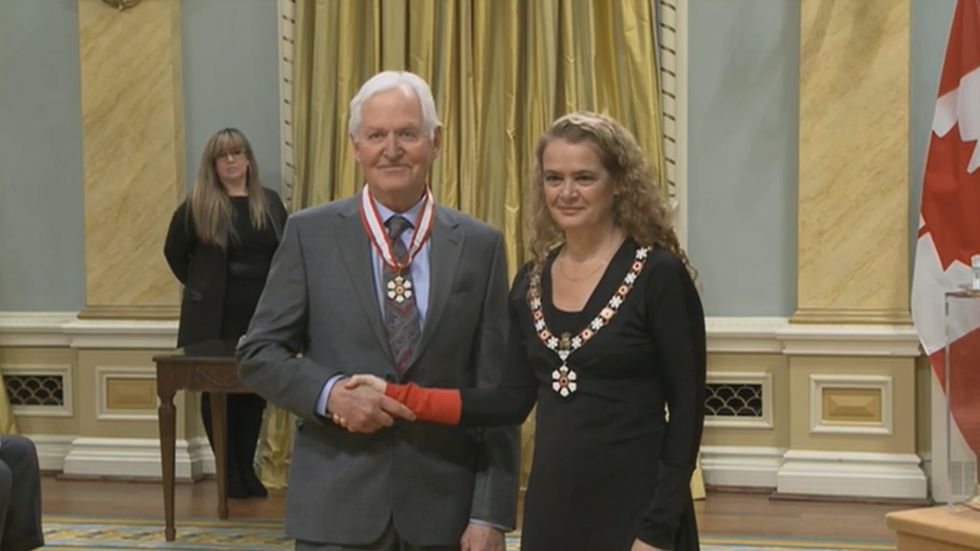 Are you an educator? Are you a learner? Are you curious about how the brain learns?
We are at the Maples Met School!
As a faculty, our focus this year has been on discovering how the brain actually learns, all in an effort to create deep and authentic educative experiences for our learners.
When we searched for someone to lead us in our inquiry, we walked right into Dr. Bryan Kolb from the University of Lethrbidge! Dr. Kolb is a world renowned neuroscientist, and he especially caught our attention based on the his creation of a neuroscience program in the Faculty of Education at Lethbridge. In short, this guy is a huge deal.
Here's his Wikipedia entry if you need proof:
Bryan Edward Kolb FRSC, OC (born 1947) is a Canadian neuroscientist, neuropsychologist, researcher, author and educator. Kolb's research focuses on the organization and functions of the cerebral cortex.
In 1976, Kolb's PhD thesis established the utility of employing rats for study of the prefrontal cortex in medical research.[1]opening up a new venue for non-primate animal research in the prefrontal cortex and accelerating the development of new treatments that help victims of disease and cerebral injury. He was the first to demonstrate how the regrowth of brain cells accompanies restoration of brain function and also the first to show, with Terry Robinson, that psychoactive drugs change neuronal structures and networks permanently and in a manner such that later neuroplasticity is altered.[2]
Kolb has contributed extensively to the literature of neuroplasticity during development and in response to experience, drugs, hormones and injury; including how these changes influence behavior.[3] Kolb's 1980 textbook Fundamentals of Neuropsychology, co-authored with colleague Ian Whishaw, helped define the field of neuropsychology and as of 2015 is in its seventh edition.[4][5] Kolb has published over 400 articles and chapters including co-authoring popular textbooks in neuropsychology and behavioral neuroscience.[6][7] He is a professor of Neuroscience and holds a Board of Governors' Research Chair in Neuroscience at the University of Lethbridge.[8] He is a primary investigator at the Canadian Centre for Behavioral Neuroscience which he was key in establishing.[9][10] In 2016 Kolb was inducted as an Officer of the Order of Canada.[11]
So, if you're fired up about teaching, learning, and desigining rich experiences for your learners, this is a must for you. We welcome you to our third annual spring lecture and invite you into a really important discussion about how we learn and the implications for us all.
Presented by the Maples Met School, Seven Oaks School Division, The Univrsity of Manitoba Faculty of Education, Red River College Academic Success Centre, and The University of Winnipeg Faculty of Education.
All proceeds support Maples Met School expeditions.