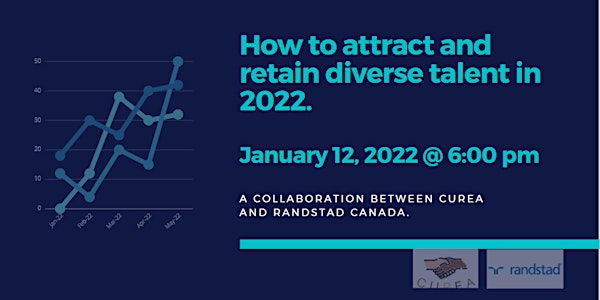 How to attract and retain diverse talent in 2022
A presentation on how to diversify your thought processes, increase your innovation and attract qualified talent.
About this event
Strong talent is in high demand now more than ever. There has never been a more competitive market.
But, what if there was a way to reach more talent? A way to attract diverse, qualified and eager talent? A way to diversify your thought processes, and increase your ability to be innovative?
CUREA - Coalition for Unity, Respect, Equity/Equality for All is pleased to host Randstad Canada's diversity & inclusion team as they share with you some market insights in rural communities like Cornwall , through a diversity and inclusion lens while offering strategies to attract and retain talent.