Description
HOW TO ATTRACT NEW CLIENTS!
Attracting new clients is one of the biggest challenges for business leaders and begins with understanding your Mission (Purpose), target market or niche problems.
The conference will help you to:
Understand your mission, values and vision

Identify your target market;

Prepare a value proposition;

Develop strategies and put it all into Action.
The presentation will be interactive, and the participants will get key takeaways.
*Presented in French
---
About Orest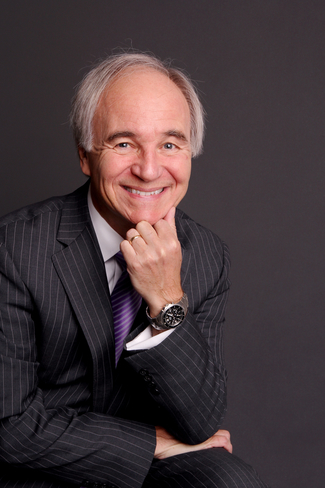 OREST LYSYMANKO, PCC
Orest Lysymanko is Professional Business Coach with Orest Coaching and over 25 years of management experience. He earned his certifications from Coaching de Gestion and the Center for Executive Coaching. He is also a member of the International Coaching Federation with a designation as a Professional Certified Coach (PCC).
He believes that every person can realize their most important goals as long they have a well-defined plan, they put the plan into action, and they follow through engagement.
His mission is to help business leaders and professionals achieve their most important goals strategically and maximize their full potential.
His personalized A.C.T.E. coaching approach together with the Strategic Planning and Business Transfer program helps his clients solve their different challenges, allowing them to grow their business, creating a high-performance culture, increasing customer satisfaction and employee engagement.
He believes in making a positive difference in his client's professional life and business and for him there is nothing more rewarding than seeing a client grow and succeed.
---
What is Sous les projecteurs?
We know that staying up to date on today's big ideas and tomorrow's big trends is a job in and of itself.
As the world's first working, learning and growing store – we are excited to introducing Sous les projecteurs: a new community gathering and learning space. Sous les projecteurs will engage communities with knowledgeable experts to both inspire, inform, motivate and educate.
Sous les projecteurs is a space accessible to persons that use mobility devices. We encourage people from all backgrounds to participate in our public programming