Description
How to make your business more data driven
Join us for food, refreshments, insightful discussions, and listen to our local expert, Shawna Tregunna, on how to look at your business in a more data driven way.
Excellent networking opportunity for anyone looking to introduce more data driven methods into their business, department or role.
---
What the presentation and dicussion will cover...
What is a KPI?
KPI stands for Key Performance Indicator, but what is that and what makes a good one?
Data, not just for data scientists!
Who in your organization should be involved in being data driven and how?
Tools of the data trade.
What tools, processes and foundations do you need to start being data driven?
What should you measure?
Just because you CAN measure something doesn't mean it's important –and how do you measure people?
Now what?
So much data, so little time! How do we know what to do based on the data, or now that we're data-driven how do we make decisions if we don't have data?
Next Steps & Best Practices
A quick checklist to see where you are in becoming a data driven person, department and company!
Q&A
---
We would love to see you there. Read more about our speaker below:
PS: We will also let you in on our Women in Data Science 2020 Conference planning!
Shawna Tregunna leads the Digital Services and Analytics Marketing division of Iversoft. From the early days of social media, Shawna has dedicated her career to helping clients cut through the clutter of the digital world and build strategies relevant to their business model and objectives.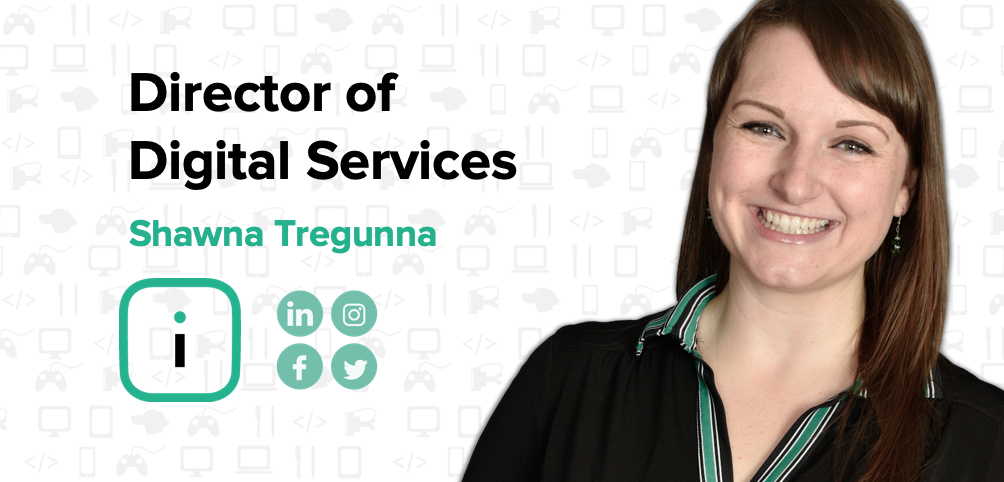 ---
The event schedule:
6.00 pm Registration & networking (includes food and refreshments)

6.30 pm Opening remarks Alyson Gaffney, Founder Women in Data Program

6:40 pm Shawna Tregunna, Director Digital Services, Iversoft

7:10 pm Questions, Discussions and Networking

7:40 pm Women in Data Science Conference 2020 Update - Alyson Gaffney

8.00 pm Wrap up