Location
Akram Jomaa Islamic Centre
2624 37 Avenue Northeast
Calgary, AB T1Y 5V7
Canada
How to be Indigenous Allies?
About this event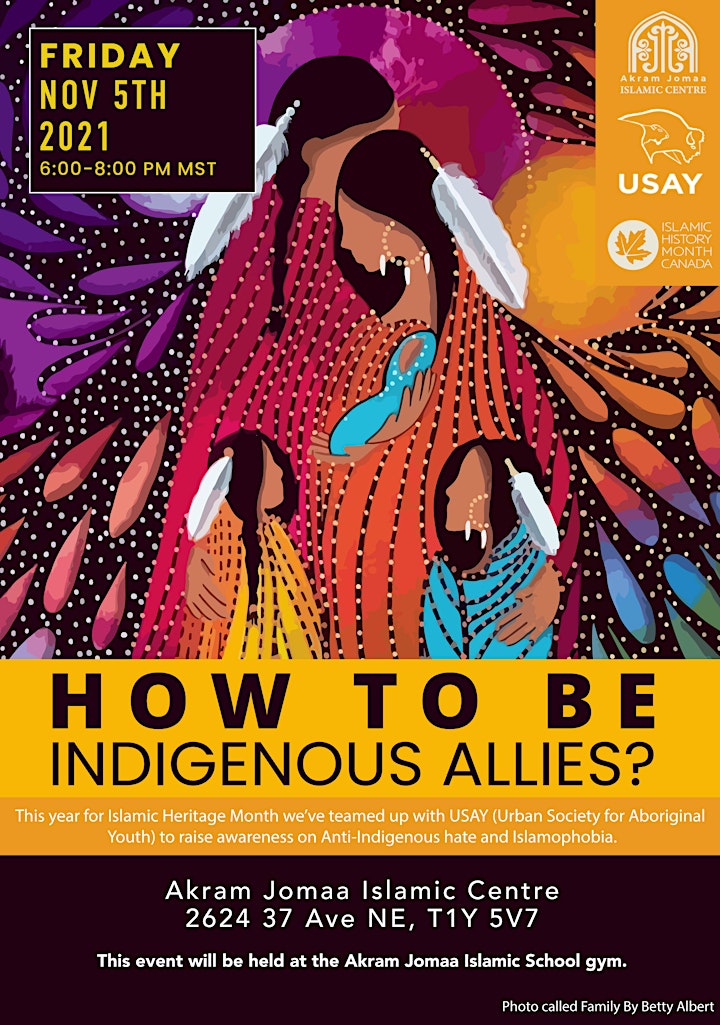 Akram Jomaa Islamic Centre presents How to be Indigenous Allies. This year for Islamic Heritage Month we've teamed up with USAY (Urban Society for Aboriginal Youth) to raise awareness on Anti-indigenous hate and Islamophobia.
Virtual Reality:
USAY has created ground-breaking virtual reality games to showcase positive, vibrant, and diverse Indigenous culture Our centre will be taken inside a once-in-a-lifetime experience an Elder guided journey through Writing on Stone in Virtual Reality to help raise engagement, increase knowledge retention, and community engagement.
Circle topics up for discussion:
Islamophobia and anti-indigenous hate
Missing Women and Children
Residential Schools
Reserves
Limited spots are available.
This event will be taken place in the Akram Jomaa Islamic School gym.