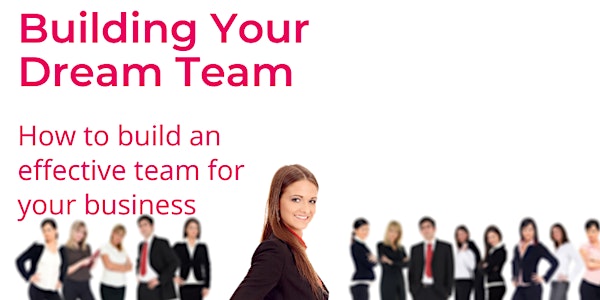 How To Build An Effective Team for Your Business
Learn how to build a great team to make your business thriving and people excited about the future.
About this event
Most entrepreneurs, business owners, and managers grossly underestimate the power of a great team.
One of the most overlooked areas of running a successful business or managing a team is the culture. When everything is going great, culture doesn't matter. Look out below when things are going bad. That's when company culture matters. Every company goes through bad times. Your survival and your company's survival might depend upon the team you built.
Kal will share his thoughts on this topic, as well as share ideas and strategies that have worked for him and his companies.
Meet our guest speaker:
Khalid (Kal) Sayid Mokhtarzada
Founder and CEO of Pixel Dreams. Entrepreneur and business owner of several other companies, author, artist, and philosopher.
While Kal's neutral face looks angry (also known as resting bitch face), he claims to be one of the happiest people on earth. Kal loves his job, his team, his company, and his family life. Both Kal and his companies are debt-free, thriving, and excited about the future. Pixel Dreams' and Kal's purpose is to Raise I+C. What is I+C? Intelligence and consciousness.