Description
How to Build Your Brand On LinkedIn
Adam Rodricks will help you establish your personal brand online and harness the power of LinkedIn. In this session you will learn how to build an 'All-Star' status profile, activate your content and engagement strategies, and grow your network.
In this session, you will learn:
Complete the 10-point checklist to index as an All-Star on LinkedIn

Set up your news feed for quality engagement opportunities

Activate your content and engagement strategies to drive real ROI
---
About Adam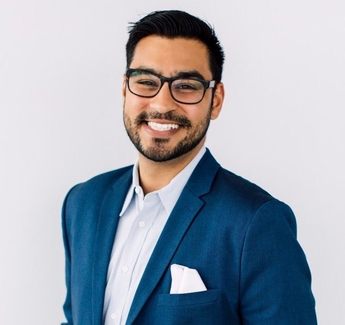 Adam Rodricks is an international award-winning social media strategist and speaker who has transformed "word of mouth" into a world of mouth for Fortune 500 companies. He's currently the Senior Manager of Social Media & Community at KPMG Canada.
His work as a social media influencer has been featured on CBC, CTV, Yahoo, BNN, DigitalJournal.com, MaximumPC, WhatCulture.com, Staples.com, Staples.ca, Nintendo.ca and his own site: adamrodricks.com
Presenter site: https://www.adamrodricks.com/
Professor bio: https://coned.georgebrown.ca/courses-and-certificates/teacher-biographies/adam-rodricks/
LinkedIn: https://www.linkedin.com/in/adamrodricks/
---
What is Spotlight?
We know that staying up to date on today's big ideas and tomorrow's big trends is a job in and of itself.
As the world's first working, learning and growing store – we are excited to introducing Spotlight: a new community gathering and learning space. Spotlight will engage communities with knowledgeable experts to both inspire, inform, motivate and educate.
Spotlight is a space accessible to persons that use mobility devices. We encourage people from all backgrounds to participate in our public programming