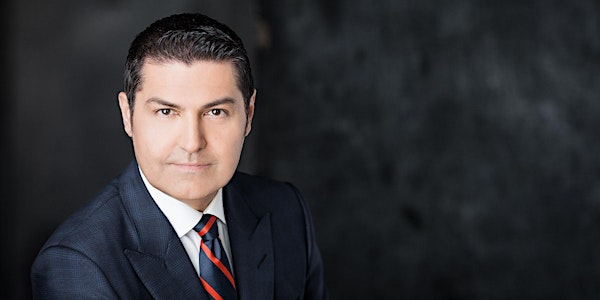 HOW TO BUY OR SELL A BUSINESS featuring Don Sihota, Business and M&A Lawyer
Join Don Sihota at a confidential half-day seminar to learn valuable strategies for your next transaction.
When and where
Location
Clark Wilson LLP 900 - 885 West Georgia Street Vancouver, BC V6C 3H1 Canada
About this event
If your business has revenues of $5M to $50M or over, we strongly encourage you to attend this seminar.
You will learn how to:
Prepare your business for sale.
Determine the value of your business.
Structure the best deal to protect your wealth.
Negotiate to your advantage when buying or selling a business.
This seminar is for buyers and sellers and is confidential.  You are not required to disclose your reason for attending.
Registration fee includes a free 1 hour consultation with each speaker:
Don Sihota, Bcom, LL.B.
Business and M&A Lawyer, Clark Wilson LLP
With over three quarters of a billion dollars of cumulative transaction on value behind him, Don has the experience and knowledge to protect you through the process of buying or selling your business. See Don's profile at https://www.cwilson.com/people/don-sihota/.
Derek Strong
Managing Director, BC and Yukon, Roynat Capital
Derek oversees a $1B portfolio of mid-market manufacturing/service and distribution companies with loans and investments in the $1-$50M range, providing creative financing solutions for changes in ownership.
Grant Wallace, CFA, CBV
Partner, Relay Transition Partners
Relay Transition Partners is focused on serving owners and entrepreneurs in the sale of their small to medium sized businesses. Grant has over two decades of experience in investment banking and corporate finance and works regularly on the sale of private companies across BC.
Kevin Walsh, CPA, CA
Tax Partner, Walsh King LLP
Kevin's practice focuses on providing tax support for complex share and asset purchase and sale transactions, management buyouts and family business ownership transition planning.