Get access to the Top 3 sales strategies used by the #1 Team at one of the top Real Estate offices in the world.
About this event
How to Close an Extra 10 Deals in the Next 90 Days.
This LIVE event will help you build an indestructible sales force to beat the competition and dominate your real estate market.
Hosted by record-breaking, award-winning Realtor, Brad Van De Walle, who led his team to the #1 spot at the #1 RE/MAX office in the WORLD*.
Your VIP access will grant you the opportunity to learn his team's winning strategies so you, too, can accelerate your business to the top.
Come join us at the Sheraton Toronto Airport Hotel & Conference Centre in Toronto, Ontario for this once-in-a-lifetime opportunity.
What you'll learn:
The #1 strategy proven to get more listings in this competitive market.
How to close $100k in 3 months (without ads) using TikTok and Instagram.
How to access FREE world-class coaching from industry-leading professionals across the globe.
Tips for growing a profitable real estate team without costly overhead and expenses.
How to increase your production by working with builders and investors to leverage pre-construction projects.
Why agents are flocking to eXp Realty, the fastest-growing brokerage in North American history, and the only brokerage in Toronto that allows you to build wealth through passive income, equity ownership, and production.
Bonus - For Toronto Agents only:
Register now to learn how to get guaranteed allocations of new construction units so you can start selling pre-con and new home sales today!
Event Details:
When: Thursday, October 28th
Time: Check-in: 3:00 PM / Event: 3:30 PM
Where: Sheraton Toronto Airport Hotel & Conference Centre, 801 Dixon Road, Toronto, ON, M9W 1J5
Cost: FREE
Coffee & drinks provided.
Paid parking is available at the Sheraton Toronto Airport Hotel & Conference Centre for $10.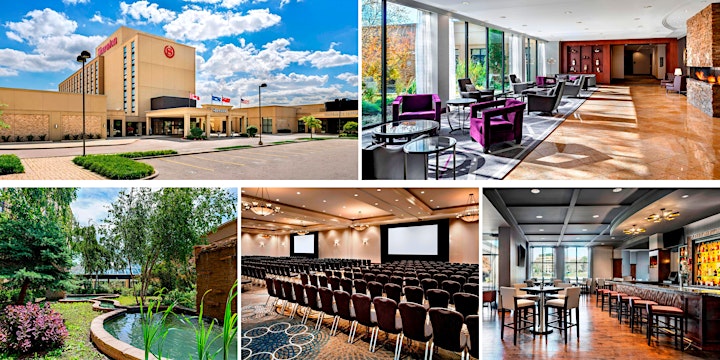 Your Hosts:
Brad Van De Walle
With over 11 years dominating the Real Estate industry, Brad co-founded the Infill Hub Group, a powerhouse team of 8-figure producing agents who quickly earned their spot at the top as the #1 Team at the #1 Re/Max office on Earth.
Outstandingly surpassing over $1 billion dollars in volume and dominating the resale, new construction, and investment markets in Calgary, Canada, here are their highlights from 2020:
500+ closed transactions
$175,000,000 in property value
$3,000,000 in gross commission
Mark Verzyl
Billed "The Billion Dollar Agent," Mark champions the new construction scene with over $1 billion dollars in sales volume and 3,000 units sold over an impressive 23-year career.
Co-Founder of the Infill Hub Group, Mark coaches new and seasoned agents alike how to get in on the most sought-after developments in the biggest cities in Canada.
With his craftully curated relationships with builders in the GTA, Calgary, Vancouver, and beyond, he creates exclusive investment opportunities for agents and investors that aren't available to the general public.
Christian Moretuzzo
Focused on social media domination, Christian Moretuzzo has achieved recognition on Canada's 'Top 30 Under 30' list by Century 21. His obsession with Video Marketing has garnered millions of views on TikTok and Instagram.
By leveraging technology, Christian is able to accelerate his business and grow to new heights. His ability to find new ways to engage his audience and grow relationships at scale allow him to limitless growth potential in the digital atmosphere.
Rochelle Manguino
Rochelle Manguino has quickly earned her spot at the top 1% of agent attractors at eXp Realty, fiercely growing her team to over 100 agents in just 5 short months.
With a background in residential real estate and property investments, Rochelle helps other REALTORS® across the world get access to the industry's top leading coaches, training, and resources.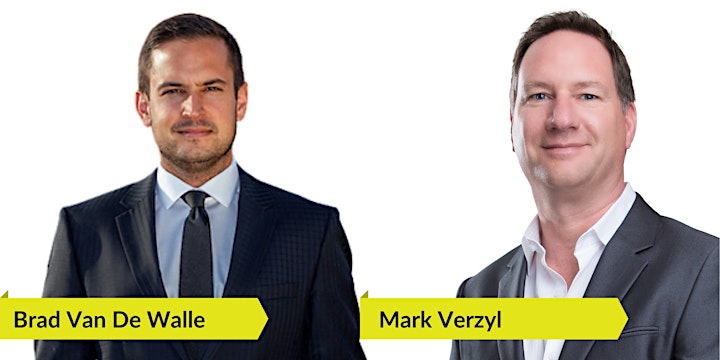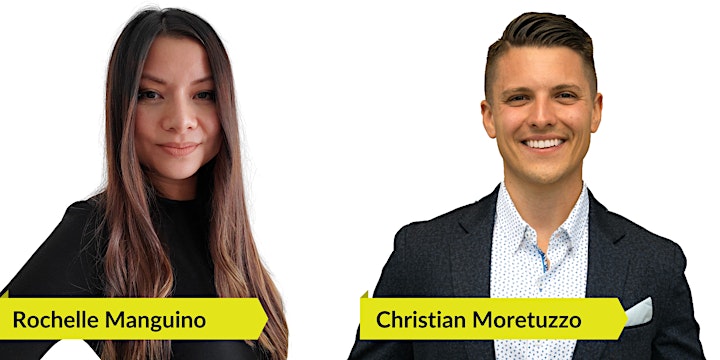 *2018, 2019, 2020 based on units sold as per Calgary Real Estate Board MLS
Organizer of How to Close an Extra 10 Deals in the Next 90 Days