Event Information
Location
Call In Number will be provided
Description
How to Create a GLOBAL social movement with NO social media experience!
Three years ago when my best friend Erika Heller was dying, I was inspired to find a way that we could turn our loss into something meaningful and memorable. I wanted my children to remember their best friend for the way she LIVED, telling us always, in the moment, how amazing she thought we were.
- I had NO Facebook account
- I didn't even know what Twitter was
- and I had no idea of the power of videos to spread the word.
Armed with PASSION and a massive goal to reach a million people around the world within a year – I launched the I BELIEVE SHE's AMAZING grassroots movement.
It went VIRAL!
We more than hit our goals! In the first year we passed one million views on the video and had created a global grassroots movement that was blogged about, tweeted and shared all over the world with followers that include; Muriel Hemingway, Cheryl Richardson and Dr. Christine Northrup among others.
Thousands of people in our community have asked for guidance in doing the same.
I have put together an eCourse and accompanying manual to help guide you to launch your own BIG IDEA!!!
Whether it's a social cause, a product or your new business, this powerful information will help you leverage the borderless social space!
Sign up today for the 3-hour eCourse Training on Thursday August 22 from 6:30-9:30pm EST
Find out the 3 key ingredients you MUST have in creating your idea
Find out how to get the attention of celebrities to help propel your idea faster and further
Discover the best way to "go viral"
Discover how to leverage your idea to create your social platform.
How to use video effectively and on budget
Find out how to create your plan and stay in momentum – even through rejection
AND MUCH MUCH MORE!
*You'll also receive a FREE 30 min coaching call with me to discuss your personal idea
*And a digital manual to keep you on track
*As well as promotion of your idea/cause once you've launched it to the global " I Believe She's Amazing" Community
Space is limited. Secure your spot and sign up today for just $99.00 by clicking on the checkout button above.
Call in number to follow.
I look forward to working with you to help get your IDEAS out into the world and create your global social movement.
Never stop believing one person can make a difference…that one person is you!
With love and gratitude,
Kim
Inspired friend xo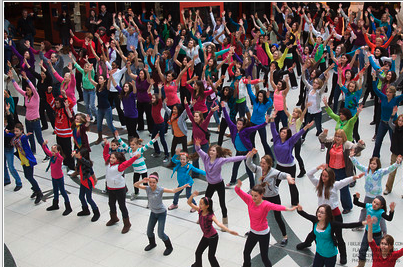 Click the picture to see the video that started it all
Date and time
Location
Call In Number will be provided
Organizer of How to create a GLOBAL social movement with NO social media experience.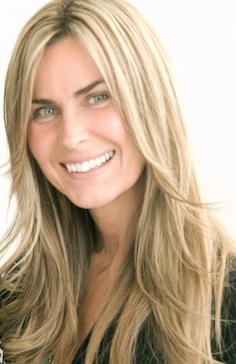 Kim MacGregor has worked in marketing, sales and communications for over fifteen years creating marketing strategies and promotional campaigns with Fortune 500 companies, including Walmart, Marlin Travel, McDonald's, Hasbro, Disney, Revlon, Canadian Cystic Fibrosis Foundation, Look Good Feel Better, Colon Cancer Canada and Novopharm among others. Working with Walmart as a National Marketing Manager during their transition to Canada, Kim gained credibility internally as the "Go to Person" for special national and international projects of all sizes, due to her high level of creativity, quick turnaround and her ability to manage multiple projects simultaneously. She earned a reputation for being a "maverick" with clients and vendors as someone who could spot a good idea or new product and help vendors sell their ideas internally. 
She was hired away by entertainment giant Astral Media where she helped to resurrect the Barney license by growing business and sales by 45% her first year.

In 2001 Kim launched her own business, focusing on marketing consulting, communications, special events, publishing, writing and social media. Kim wrote two children's books endorsed by celebrity Celine Dion and won an international publishing award for the women's gift book she wrote entitled, Be a Woman: expressions of life. In 2010 she was commissioned to write an industry guidebook on social media for the Fashion Industry. She is a motivational speaker addressing audiences at entrepreneurial events, health groups, charities, financial institutions, corporations, high-schools and universities. 

Kim launched the "I Believe She's Amazing"  global grassroots movement in 2010, with a flash mob video that went viral, reaching over 1,000,000 views on YouTube in less than a year, which is now up over 2,000,000 views from all over the world. This grassroots movement has a significant presence on social media through Facebook, blogs and a database that boasts over 11,000 people.  She garnered a following from celebrities including Mariel Hemingway, and best-selling authors Dr. Christine Northrup and Cheryl Richardson, among others. Kim consultants with entrepreneurs and corporations seeking advice on strategy, branding, cause marketing, writing, creating an online social media platform, and marketing to women.  For the past ten years, she has proudly served as the National Spokesperson for the Canadian Cystic Fibrosis Foundation.
 
Kim has been featured in national magazines, newspapers, and on national and local TV, Radio shows, and blogs around the world.
 
She earned her Bachelor's degree in Business Administration-studying Marketing and Communications at Ryerson University.