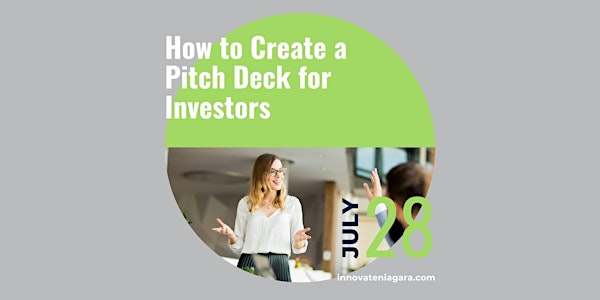 How to create a pitch deck for investors
Learn how to create an impactful pitch deck to wow investors.
About this event
Is your startup ready to start pitching to investors? Our business advisory team will help you put your best pitch forward. Join us on July 28 to learn:
How to develop a pitch deck
Key components of a pitch
Principles of an effective pitch
Structure of a pitch deck
Do you have questions about how to develop and prepare your pitch? Bring them! We'll have a Q+A session.