How to Create a Powerful Routine For Your Mental Health
Learn how to create a routine that works for you and benefits your mental health!
About this event
Dr. Tamarah Chaddah will be sharing practical tips to help you improve your routine so that you can thrive during your day!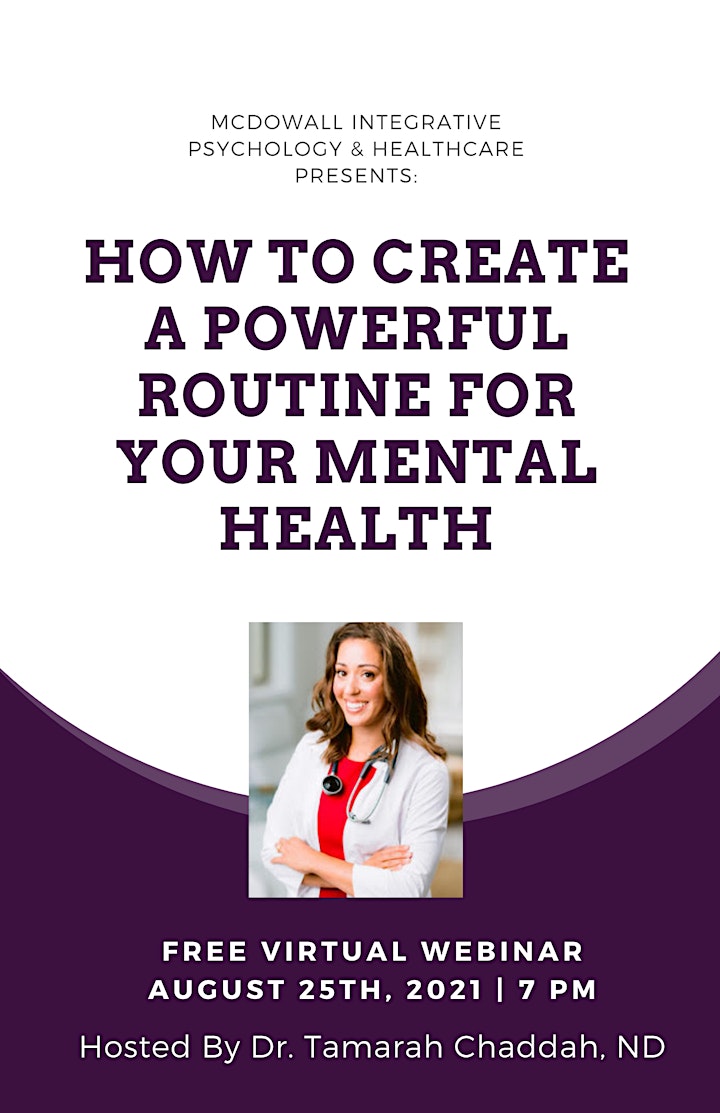 Organizer of How to Create a Powerful Routine For Your Mental Health
McDowall Integrative Psychology and Healthcare (MIPH) has been providing counselling and counslting services for over 15 years in the GTA.  Our practice is comprised of dedicated and competent Psychologists, psychotherapists, counsellors and cousultatnts who have several years of professional experience and have masters or doctorate level educational training.  
Under the direction of Dr. S. McDowall, C.Psych. Registered Psychologist, MIPH's primary goal is to provide client-centered and holistic psychological treatment for a variety of issues using many different theoretical approaches.  Integrating mental health, phsyical health, relationship and life funcitioning can help our patients achieve long lasting change in all areas of their lives.
Some of our specialtiies are:counselling services to the individual, family and couple, abuse and trauma, grief and loss, anxiety and depression, couples therapy, pre- and post divorce support, pre-marital issues and support, conflict management, and a variety of children and adolescent issues including assessments for school and work.