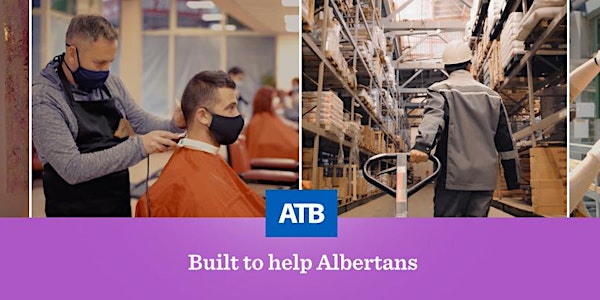 How to deal with overwhelm
The biggest problem every entrepreneur struggles with is overwhelm. This session provides you techniques to use to stay out of overwhelm.
When and where
Location
ATB Entrepreneur Centre 1110 17 Avenue Southwest Calgary, AB T2T 0B4 Canada
About this event
The biggest problem every entrepreneur struggles with is overwhelm. There's just too much to do, not enough time to do it, and you don't even know how to do half of it.
In this talk, Neville
shows why we get overwhelmed,
teaches the four-step method of getting out of overwhelm, and
shares three of the top techniques for staying out of overwhelm.

You will be able to put these techniques to use immediately after the workshop.
About the presenter
Neville Chamberlain
Neville Chamberlain is the CEO of Britewrx where he helps solopreneurs and small business owners build their businesses faster. He is the creator of the Tornado Method (a framework for understanding what you need for a successful business) and the Tornado Roadmap (a step-by-step program for doing it). He's also a speaker and author.
Check out other upcoming events being hosted by Neville:
Oct 26 – Design a better Revenue Engine for your business
We're here to help.
In each thing we do–mentoring, networking, banking–we're passionate about seeing your inspiration come to life.
Whether you're dreaming, building, or growing, the ATB Entrepreneur Centres offer a powerful set of tools to help your business and personal finances grow together.
Chat with our small business experts, build a community of like-minded Albertans, and get some valuable advice along the way. Visit ATBEntrepreneurCentre.com today.