Location
IBM Canada
2nd Floor - 227 11 Ave SW
Calgary, AB T2R 1R9
Canada
Description
ABOUT OUR TOPIC
Join Johan Arwidmark for this live Microsoft Teams meeting and learn how to deploy Windows Server like a true professional.
You will learn how to deploy physical and virtual machines to perfection, including agents, hardware configuration and OOB configuration. You will also learn how to use MDT and PowerShell to deploy complete solutions, like Hyper Converged Infrastructure, Clustering, servers with network teaming, Hyper-V clusters, lab environments and a lot more.
What you will learn:

Deploy physical and virtual servers using MDT.

Build lab environments - fully automated.

Build complete solutions using MDT.

Have fun - every day of the week.
ABOUT OUR PRESENTERS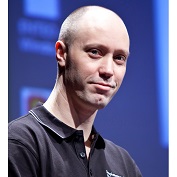 Johan Arwidmark is the Chief Technology Officer with TrueSec.
He is a consultant, author and all-around geek specializing in Systems Management and Enterprise Windows Deployment Solutions. In addition to his consulting role, Johan present trainings and speaks at several conferences each year, including MMS, TechEd, and Ignite around the world. He is also actively involved in communities like deploymentresearch.com and myitforum.com, and he has been awarded Microsoft Most Valuable Professional (MVP) for more than twelve years. Johan is known for an energetic and humorous style, tackling complex concepts using simple "Real World" scenarios and lots of live demos. His areas of expertise include: Windows Deployment, Enterprise Management, ConfigMgr, MDT, WinPE, USMT, ADK and WDS.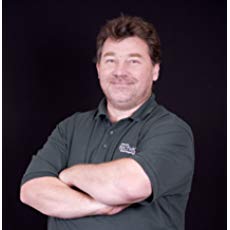 Mikael Nystrom is a Senior Consultant at TrueSec
Mikael Nystrom is a Microsoft MVP and Senior Executive Consultant at TrueSec, with an extremely broad field of competence. He has worked with all kinds of infrastructure tasks, in all kinds of environments, enterprise to small business. He is currently building Private Cloud and Hybrid Cloud solutions based on HCI, Azure, Azure Stack, System Center and Windows Azure Pack as well as building deployment solutions for clients OS and Server OS. Mikael is a very popular instructor and is often used by Microsoft for partner trainings as well as to speak at major conferences such as Ignite, MMS, Techmentor, IT/Devconnections etc. Lately Mikael has been deeply engaged in the development of Windows 10 and Windows Server 2019 as part of TAP programs.
EVENT DETAILS
Date: Tuesday May 21st 2019
Time: 6:00 PM - 9:00 PM
Place: IBM Canada – 2nd Floor - 227 11 Ave SW Calgary AB T2R 1R9
Cost: Current CIC Members: FREE
Guests & Future CIC Members: $30
NOTE: Guest Fee is reimbursed if you join CIC within 30 days.
Membership – New CIC Regular Member: $80 (Joining in May 2019)
Membership – New CIC Student Members: $16 – Valid Student ID is Required
Payment: Visa/MasterCard via Eventbrite (Note: S/C & Eventbrite fees apply)
Interac e-Transfer to programs@calgaryitpro.org
Cash/Cheque at the door.
Note: Light food & refreshments will be available for attendees.
ABOUT OUR SPONSORS
iTech - Platinum Sponsor
iTech is Canada's leading portfolio of IT technology conferences and exhibitions focusing on Infrastructure, Cloud, Security, Data Centre, Virtualization & Mobility.
At iTech you will have the opportunity to; discover new cutting edge products & services, network & meet new people in the industry, stay up-to-date on the latest technology trends, see technology in action through live demonstrations, attend conference seminar sessions, research information to enhance your IT strategy, enjoy this Local event right in your backyard!
IBM Canada – Venue
In 2017, IBM was 100 years old in Canada. This century has been driven by innovation that matters to our clients, our people, our country and the world. We are proud to be part of a company that has dedicated a century to finding solutions to contemporary challenges with a vision of the future. Innovation, transformation, and pioneering have always been part of our culture. This second century of IBM will continue to change the world.
True North Group Inc – Various
True North Group Inc. provides exclusively Canadian integrated cloud, managed IT and security services as well as professional IT consulting to small and mid-market enterprises. True North Group has provided door prizes at many events as well as contributions toward CIC's operational funding.
Microsoft – Office 365
Microsoft supplies the Calgary IT Pro Community Association with a free 25-seat Office 365 E3 subscription for the leadership team and committees.