OCAD University President's Speakers Series with famed Star Trek Discovery costume designer Gersha Phillips.
About this event
How to Dress a Terran Emperor:A Respectful Dialogue with Costume Designer, Gersha Phillips
Moderated by: Dr. Dori Tunstall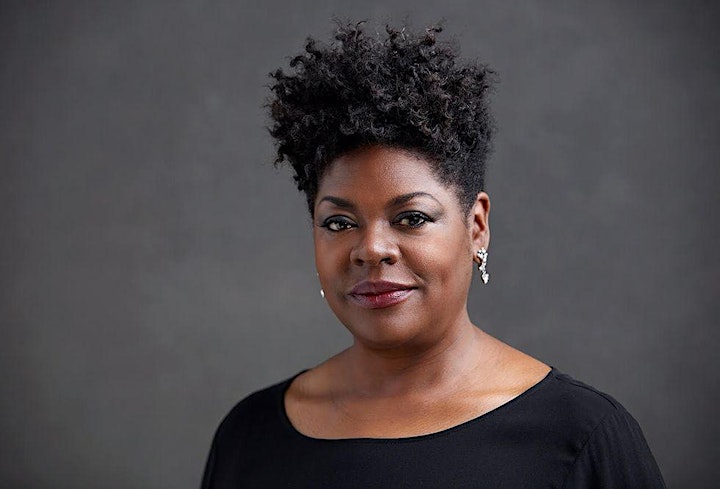 Join us for a conversation with winning costume designer Gersha Phillips who will discuss the thinking and making of costumes for Star Trek: Discovery and her long list of film and television credits. Topics will include: the role of 3D printing and other innovative technologies in costume design; diversity and inclusion in the film and television industry; and tips on where design students might find opportunities in the Toronto film and television industry. The talk will be hosted by OCAD University's Dean of the Faculty of Design, Dr. Dori Tunstall.
Gersha Phillips' merits an international eye for fashion. Born in England to parents of Caribbean and African descent, she and her family moved to Canada when she was twelve years old. Since then, her work has carried her all over the world.
Phillips is currently designing for the feature film, "The Woman King" in South Africa, starring Viola Davis, directed by Gina Prince-Bythewood, scheduled to be released in 2022. Phillips is best known for her Costume Design work on the TV series Star Trek: Discovery (2017-2021), for which she won the Canadian Alliance of Film and Television Costume Arts and Design (CAFTCAD) award for Best Costume Design in TV Sci-Fi/ Fantasy in 2021.
Phillips and her team have been nominated for three Costume Designers Guild (CDG) Awards, an Online Film and Television (OFTA) Award and a Canadian Alliance of Film and Television Costume Arts & Design (CAFTCAD) award. Alongside the seasons of Star Trek: Discovery, Gersha has designed eight Trek Shorts, also streaming on CBS All Access. Phillips was the Consultant on the first four episodes and Co-Designer of episode 101 of the eagerly anticipated Star Trek: Strange New World. After Star Trek: Discovery, rumour has it she'll beam onto another Star Trek endeavour, keeping her creative energy in orbit for a while to come.
Phillip's film credits include, but are not limited to, "My Big Fat Greek Wedding 2", "Miles Ahead'', "Life", and "The Mortal Instruments: City Of Bones", which was nominated for a Canadian Screen Award. Limited television credits include "Incorporated," "House of Cards" and "Falling Skies." Gersha is a member of IATSE 892, 829, and 873 Toronto. Phillips is a founding member of CAFTCAD, the Canadian Alliance of Film and Television Costume Arts and Design in 2008.
Her costume design work was shown in exhibitions such as Otherworldly: The Art of Canadian Costume Design (2001 – 2012) at the Toronto International Film Festival (TIFF), the 12th Annual Art of Television Costume Design Exhibition (2018) at the Fashion Institute of Design and Merchandising (FIDM) museum in Los Angeles and in 2022 (dates TBA), Phillips Star Trek Discovery fans will be able to view Phillips costumes live and in person at the at the Smithsonian Museum in Washington, DC which is scheduled for 2022.