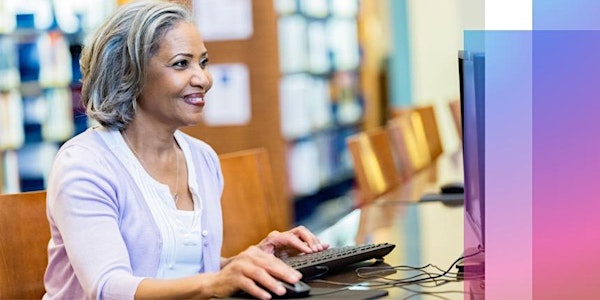 How to Edit and Enhance your Photographs on a Windows Computer
Learn how to edit, crop, and enhance your photographs on a Windows Computer.
About this event
So, you like to take photos and have accumulated quite a collection over the years. You are proud of your photos but there are some that you are embarrassed to show. Perhaps some of them are too dark or too bright. Some close-up portraits may be great, but the messy background just spoils the picture. When you use a flash, does your subject have 'red eye'? You need a close-up picture for your social media account but are embarrassed to use a photograph with your 'facial blemish'.
If you can relate to any of the situations described above, then this course is for you! This course will show you how to edit, crop and enhance your photographs. Don't worry, you will not need to purchase any application to perform these edits. Everything you need is already part of your windows computer.
Specific Learning Outcomes covered in this workshop are:
▪ In this course, you will be shown how to make simple edits to your photographs and enhance their appearance
▪ You will be shown how to access the tools & utilities that are already installed on your Windows Computer to use for photo editing
▪ You will be shown some tools and techniques that professional use to improve the photographs after they are taken
The following are just some of the editing tools that will be covered in this course:
▪ How to crop your photos to remove objects that are a distraction
▪ Adjust the lighting condition for photos that are too dark or too bright
▪ Highlight the subject by making the background fuzzy and out of focus
▪ Great close-up portrait but boring background; learn how to change the background with just a few mouse clicks
▪ Want to make your own greeting card for that special occasion. We will show you a program that will be easy and fun to use.
Experience Level: Intermediate to Advanced
You will receive the Zoom link for the course in a separate email after registration. If you have any questions or comments, please send an email to Michael at explorations@pionairs.org.
We look forward to seeing you at the course!