Description
How to Effectively Network Now to Ensure Solid Relationships Later
Date: Thursday, May 21, 2020 | Time: 2 - 3:30 p.m. ET | Platform: Zoom
For CDMN hubs' member companies who were looking to attend events to build new connections and initiate business development conversations, join networking expert J. Kelly Hoey to discuss strategies to pivot your networking approach.
The COVID-19 virus may have sidelined your immediate networking plans but don't let it derail your business development strategy. The connections you make today will have a more far reaching impact than this pandemic. Networking expert J. Kelly Hoey, author of 'Build Your Dream Network' joins CDMN companies for a conversation on how to network today, providing strategies on how to reframe your networking approach to leverage digital tools effectively, so you continue to build the networks you need to achieve your long-term business goals.
These unprecedented times require all of us to adopt a new approach to network-building.
Submit your questions for the speaker here, and tune into this webinar to see how networking expert, J. Kelly Hoey, would tackle your challenges.
Thanks to our partners:

Speaker
J. Kelly Hoey is obsessed with changing the way we understand and approach networking. She's the author of Build Your Dream Network: Forging Powerful Connections In A Hyper-Connected World (Tarcher Perigee/Penguin Random House), a modern, practical guide to the necessary (and frequently dreaded) task of networking. She also spreads her networking gospel in her workshops, keynote talks and on the Build Your Dream Network podcast.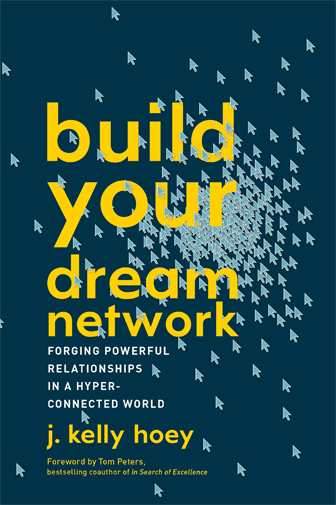 Questions?
For more information, please contact Arielle Sugrim.

We have an awesome community. And we like to show it off.
As we adapt to a new normal, please be advised that our Communitech virtual sessions will be recorded and shared with session participants and Communitech members and may be used on our Communitech website and social platforms. By attending this session, you consent to be recorded and your comments may be used at the discretion of Communitech.