Description
Work-Family Balance
After this presentation, participants will be equipped to face the challenges of balancing work and family life as entrepreneurs. Tips and tricks to use on a daily basis to make life easier.
In this session, you will learn:
15 tips for balancing work and family demands

How to have a flourishing business while having a family
*Présenté en français
---
About Christine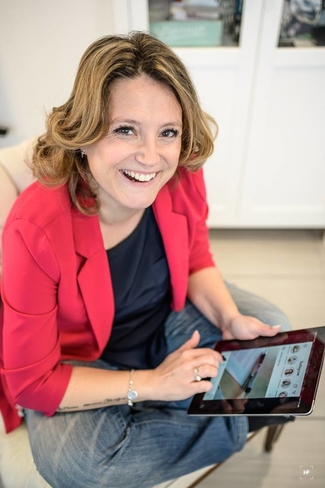 Christine Marcotte, founding president of the Réseau des Mères en Affaires, founded her company in October 2014 because she could not recognize herself in the networking activities that were offered at that time. In search of professional relationships that met her values, she combined her passion for people with her talents as an event organizer to create the RMA: human networking, warm, where the person matters more than the revenues, where no one needs to wear a mask and where people can be authentic! This mother of 5 quickly understood that to build solid and effective business relationships through networking, it was first and foremost necessary to know the person before the business, because today, customers buy the person and not the product/service they offer. Originally from the Mauricie region, Christine dreamed of doing television and went to Cégep de Jonquière to obtain her diploma in Arts et Technologies des Médias. Calling upon her experience in communication, she now uses her training to introduce mothers doing business in Quebec and give them superb visibility through her Youtube videos! As a speaker, she gives a lot of tips and tricks on work-life balance and her mission is to break the isolation of Mompreneurs with her monthly activities in 24 regions of Quebec!
---
What is Sous les projecteurs?
We know that staying up to date on today's big ideas and tomorrow's big trends is a job in and of itself.
As the world's first working, learning and growing store – we are excited to introducing Sous les projecteurs: a new community gathering and learning space. Sous les projecteurs will engage communities with knowledgeable experts to both inspire, inform, motivate and educate.
Sous les projecteurs is a space accessible to persons that use mobility devices. We encourage people from all backgrounds to participate in our public programming