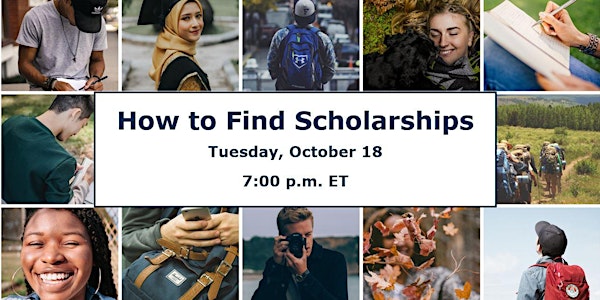 How to Find Scholarships
Join former admissions officer Janet MacDonald for a free value packed session on how to find scholarships!
About this event
If you're a Canadian grade 12 student, or the parent of one, you're probably starting to wonder, "How do I find all of this scholarship money I've been hearing about?"
Janet MacDonald is a former university admissions officer turned Scholarship Coach. Over the past 7 years, she's helped students win hundreds of thousands of dollars in scholarships.
In this session she'll tell you not only where to look for scholarships, but also when to look, and how to look.
You'll learn both the information and the strategy so you use your time in the most efficient and effect way.
This information could save you thousands of dollars!
This session will not be recorded.
Note: This session is for Canadian grade 12 students who are applying to Canadian universities.