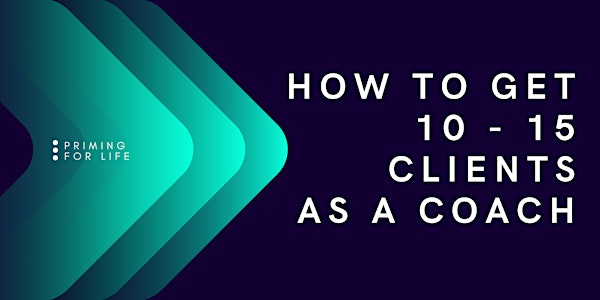 How To Get 10 - 15 New Clients As A Coach!
Real practical ways to get clients as a coach
About this event
Join this online interactive workshop to learn these three secrets
What you will learn.
Secret #1: Create unique and irrestible offers for your clients
Secret #2: Create enging content that builds a loyal fan base
Secret #3: Scale and automate your business
This workshop is for you if:
If you are a coach and you're looking to grow your business.
If you are sick and tired of the rollercoaster ride of client acquisition.
If you want to finally make 2021 the year of growth.
Other topics that we will cover:
How to stand out from a sea of coaches
New products that every coach must have
Where to find your clients
How to work on what you're good at
And so much more....