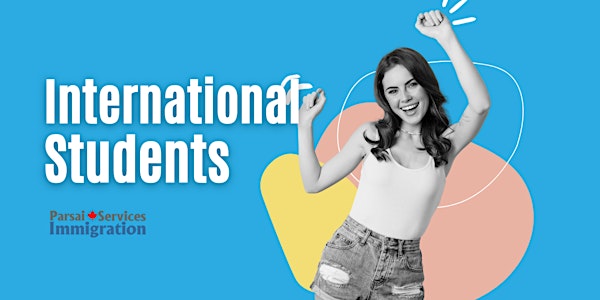 How to get Canadian Permanent Residency as an International Students
Free Information Session on applying for permanent residency as an International student in Canada
About this event
This is a free information session on possible pathways to immigrate to Canada as an International student.
If you are an international student in Canada and you would like to find out more on how you can apply for permanent residency this is the session that you do not want to miss!
About the speaker:
Al Parsai
Al Parsai is a Regulated Canadian Immigration Consultant (RCIC) in Toronto, Canada. He is an adjunct professor at Queen's University Law School and Ashton College. Al, who holds a Master of Laws (LLM) degree from York University, is a member of CICC and CAPIC organizations. Al, the CEO of Parsai Immigration Services, has represented thousands of applicants from more than 50 countries to the immigration authorities since January 2011.
"Limited promotion"
If you attend this session and if you are an international student in Canada we now offer you a special discount (%50) on our consultation sessions with Al Parsai.