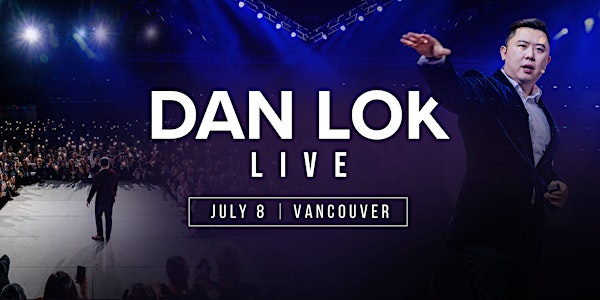 How To Get High Ticket Clients Fast Using Social Media
This private workshop is for experts, coaches, consultants, and course creators who want to get more High Ticket client using social media..
When and where
Location
The Vancouver Club - University Rooms 915 West Hastings Street Vancouver, BC V6C 1C6 Canada
About this event
Do you ever feel that you are working hard, implementing strategies to Attract High Ticket Clients, so you can grow your business and make more money … but you achieve little results for your effort?
If you have suffered from the frustration of trying to attract High Ticket Clients in the past with little success … don't despair.
Most likely you have unknowingly been following the wrong advice, which attracts the wrong type of client.
Typically they can't afford your High Ticket Offers, don't value your program, don't see you as an expert or authority and will try to beat you down on price.
So, let's make it clear upfront …
It's not your fault … because you haven't been shown the proven strategies that will work for you.
(But, it is your fault if you choose to ignore this opportunity to learn new strategies and instead decide to keep doing what you are currently doing and expect a different result.)
You see, no one teaches the strategies to Get High Ticket Clients Fast Using Social Media that Dan reveals in this workshop, simply because they don't know them.
These strategies were discovered through years of trialing and testing … and recording the process to document what was successful so it can be replicated, and what wasn't.
By following the strategies that you'll learn in this 3-hour workshop, not only will you start to attract the qualified High Ticket Clients you want, you'll also position your business as the leading authority in your field because of the unique client-attracting systems Dan teaches.
Both of these factors will help you to grow your business and make bigger profits, and put an end to the dreaded "Cold Prospecting" methods you may have been relying on in the past.
At this limited seating 3-hour event, Dan Lok will reveal the secrets to Consistently Attract High Ticket Clients With Predictable Ease to your business so you can enroll them in your 4, 5, even 6-figure plus offers with confidence.
Here are some of the topics we will cover:
How to establish your High Ticket positioning from the start so you automatically create demand for your premium offers without objection
The biggest mistakes business owners make when it comes to enrolling High Ticket Clients and how you can avoid the same embarrassment
The secret language High Ticket Clients use to identify each other. If you don't know this you will instantly be identified as an outsider and rejected
The #1 reason most business owners destroy their chance of closing High Ticket Clients in the first ten minutes and how you can flip the script in your favor
Where to find High Ticket Clients so you can show-up and start the conversation about their problems and present your solutions in a non-intimidating manner
Reserve your seat today and join Dan Lok for this special workshop to learn the strategies to "flip the switch" from prospecting to attracting High Ticket Clients … and make more profit for the same amount of work as you currently do …
In only 3 hours of your time, you can make a massive change to your business!
AGENDA ~ WHAT TO EXPECT
1:45 - 2:00 pm ~ Registration and Check-in (Doors open 15 minutes before the event time. Arrive early enough to give yourself sufficient time to park your vehicle, check-in and grab your seats! )
2:01pm ~ The doors are shut and we reserve the right to turn away late attendees, so please be on time.
2:00 – 5:00 pm ~ How To Get High Ticket Clients Fast Using Social Media including Q & A Session With Dan Lok
MEET DAN LOK
People call Dan Lok the "King of High Ticket".
Dan Lok is a globally respected entrepreneur mentor, and one of the world's most watched, followed, and quoted social media influencers with over 9 million followers across his brands. (3 million fans on Facebook, 4 million YouTube subscribers, and 2 million Instagram fans).
Dan has been featured in Entrepreneur, Forbes, Money, Business Insider, Tedx, and on major television networks.
He has interviewed Priceline.com Founder Jeff Hoffman, Sprout CEO Cindy Eckert (sold her company for $1 billion dollars) and many other celebrities and industry leaders on his acclaimed podcast - The Dan Lok Show.
Dan is also the managing partner of DragonX Capital. DragonX Capital is a venture capital firm that invests in seed and early-stage companies outside of Silicon Valley.
Dan Lok is one of the most recognized entrepreneur mentors in the world, having built a coaching + consulting enterprise that has collectively sold over $100+ million dollars worth of coaching programs, digital courses and high-value services online.
Today, he's also the Chairman of Dragon 100™ : the premier advisory group for entrepreneurs generating 7– and 8-figure revenues.
Many of the world's leading thought leaders, coaches and influencers like Joe Vitale, Michael Gerber, Brian Tracy, Sandra Yancey, Brandon Carter, Vince Del Monte trust Dan to help them to grow their businesses to scale, increase their revenues by millions of dollars, and become the leaders they were always meant to be.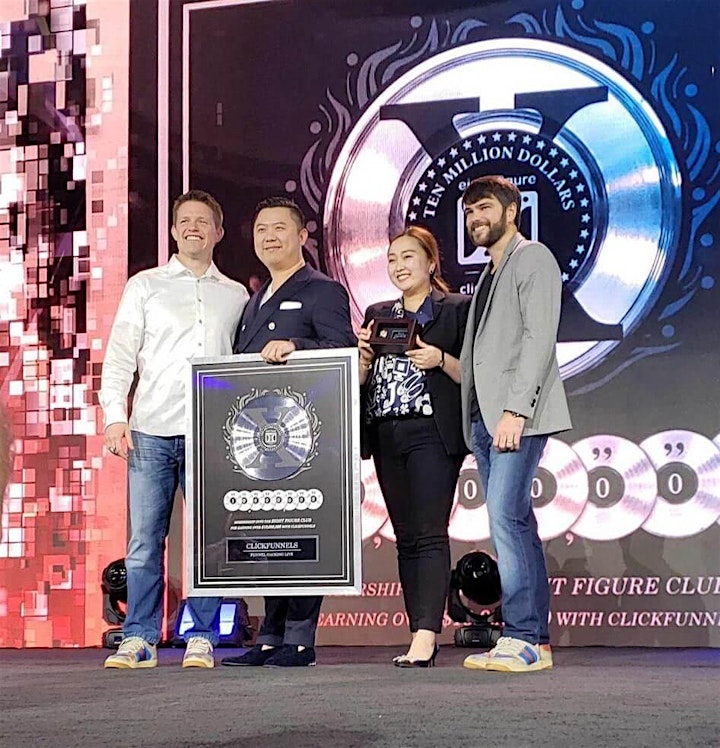 Dan and Jennie (his wife) accepting the Two Comma Club X Award
Dan is ranked as one of the top 1% of the top 1% of all earners in the world - yes, that's the entire planet! - who also use a platform called ClickFunnels. Just ONE of his many funnels generated over $10 million dollars in sales in a single year.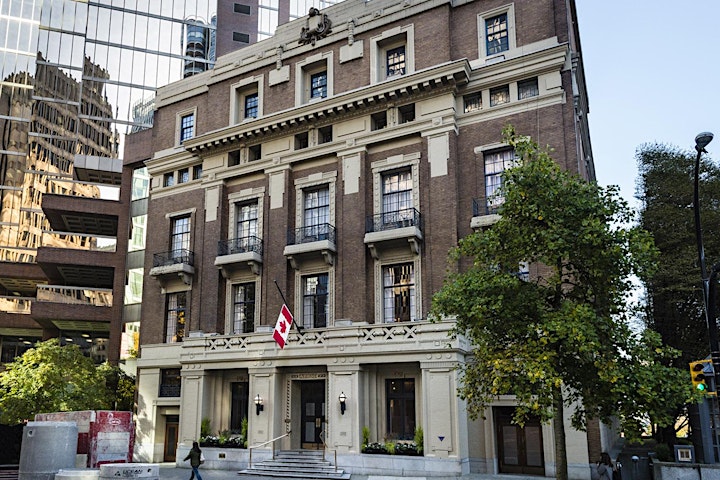 Vancouver Club is the most prestigious club in Vancouver.
With 100 years of history and tradition, The Vancouver Club is renowned for its unmatched service and is amongst Vancouver's oldest establishments.
HOUSE RULE & DRESS CODE:
1. Athletic attire, sweatshirts, warm-up suits, and cargo pants are not permitted, nor is apparel with advertising messages or slogans.
Running shoes, hiking style boots, beach type sandals, boat and athletic footwear are not permitted. Denim/Jeans of any color are not permitted.
2. The Vancouver Club's dress code is strictly enforced, and The Vancouver Club reserves the right to refuse entry to anyone not adhering to the dress code.
3. Members and Guests are not permitted to conduct phone conversations at any time in any area of the Club, other than in a private phone booth.
What Business Leaders And Experts Have To Say About Dan Lok