Description
Tips & Tricks to Stay Organized and Remain Productive
Every week, you go to work. Whether your office is steps away from your kitchen, or in a different city, you honour the commitment of showing up. Then the information starts rolling in, colleagues and clients make demands on your time, and your own goals get pushed to the side. You try to handle every request that comes in, and much of the time your own to-do list suffers as you fulfill others' needs.
In this talk, we'll explore two questions you need to ask yourself to attain your ideal work situation. This will help participants learn how to separate what is nonessential and unnecessary from what they truly need to excel in their work.
Participants will learn how to:
cut down the time it takes to manage voice, paper, and electronic correspondence

get back to the tasks and ideas that made them pursue this career

release themselves from unnecessary distractions

keep their work area organized, and priorities intact
---
About Kathleen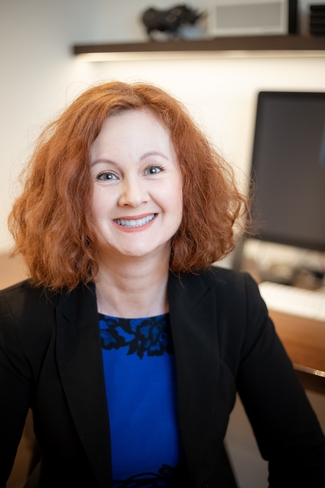 Kathleen O'Brien, Principal Organizer, How It Stacks Up
Having worked in various offices throughout her 25-year career, Kathleen knows how to make a workspace efficient, and thrives on helping people reset their work lives. Expertly trained by the Professional Organizers in Canada Association, she works with entrepreneurs, small business owners, employees, and executives to help people attain an ideal workspace. With a non-judgemental approach, Kathleen takes the time to listen to people's challenges, provide solutions, and watch them go from frustrated and stressed, to having peace of mind in their workspace.
To learn more, please see www.howitstacksup.com
---
What is Spotlight?
We know that staying up to date on today's big ideas and tomorrow's big trends is a job in and of itself.
As the world's first working, learning and growing store – we are excited to introducing Spotlight: a new community gathering and learning space. Spotlight will engage communities with knowledgeable experts to both inspire, inform, motivate and educate.
Spotlight is a space accessible to persons that use mobility devices. We encourage people from all backgrounds to participate in our public programming