Description
Influencer Marketing 101: How to get social media influencers talking about your brand
Would you like to have the ability to influence your customers' purchase behaviour? If you're not connecting with influencers who have large, loyal communities of followers on social media, you're missing out. Influencers are the "new" celebrities and an endorsement from an influencer can carry a lot of weight in the decision-making process. It increases your brand visibility and adds a layer of credibility to what you are selling.
But how do you connect with these influencers? I will show you the secret to getting an influencer's attention and how you can get them to fall in love with your brand.
In this session, you will learn:
• How to pick the right influencers for your brand – and avoid those with a fake following.
• The three things you need to do before you reach out to an influencer.
• How to lay out your initial influencer outreach.
---
About Candace Huntly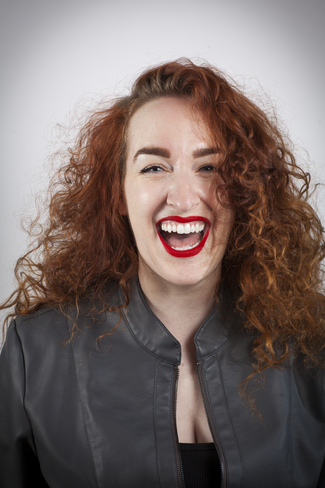 Candace Huntly is the Founding Partner of SongBird Marketing Communications, an award-winning agency that helps businesses find their voice in the world of Social Media, Public Relations, Branding, and Marketing. She believes strongly in using both traditional and non-traditional tactics when it comes to building strategies for brands, merging the digital and face-to-face worlds.
Candace has run successful strategies for both individual experts and organizations leading to increased brand awareness, community engagement, influencer buzz, and widespread media coverage in top tier print, digital, and broadcast media outlets.
An active member of the Ontario startup community, Candace works with TorontoStarts as a mentor and The Fashion Zone at Ryerson University as a Business Advisor offering workshops, one-on-one consultations, and guidance for entrepreneurs and startups in various industries such as Fashion, Cryptocurrency, Tech, Consumer, and e-Commerce.
https://twitter.com/SongBird_TO
https://www.facebook.com/SongbirdMarketingCommunications?fref=ts
https://www.linkedin.com/company/songbird-marketing-communications/
---
What is Spotlight?
We know that staying up to date on today's big ideas and tomorrow's big trends is a job in and of itself.
As the world's first working, learning and growing store – we are excited to introducing Spotlight: a new community gathering and learning space. Spotlight will engage communities with knowledgeable experts to both inspire, inform, motivate and educate.
Spotlight is a space accessible to persons that use mobility devices. We encourage people from all backgrounds to participate in our public programming