When we give away our power in relationships, no one wins. And we ALWAYS lose.
About this event
The Nice Guy and The Cool Girl.
Two sides of the same dysfunctional coin.
Two patterns so many of us find ourselves caught in, don't we?

Haven't we all done it?

Saying "yes" when you mean "no."
Agreeing to things you don't want to do.
Allowing people to step past what you thought were your boundaries and feeling like we've abandoned ourselves?
What's far more tragic than these day to day infractions on our time and energy is the sum total they create — a life lived without authenticity — a life half lived.
How many of us live under the terrible tension that exists between our soul's deepest desires and the intricate weaving of our insecurities, wounds, and protection mechanisms.
How many of us say year after year, month after month, day after day — How did I end up here again?! Whether here is another relationship without our needs being met, a job we hate, or our dreams being put on the shelf yet again.
On Saturday April 17th from 3pm — 6pm (out in time to get dinner) please join renowned authors and teachers, Traver Boehm and Leila Dylla for an afternoon of exploring what's on the other side of people pleasing, codependence, and playing small for fear of being seeing and recognized for your greatness.
Whether you are a man or a woman, single or in a relationship, heartbroken or wildly in love — this class will teach you:

— how to identify and name the parts of your past that are still holding you back
— how express your true desires fully in every facet of your life
— how to own your worth and be confident in the world
— how to create and live with healthy boundaries in all of your relationships
Please come with an open mind, an open heart, a journal and a pen.
Location:
The Collective St.Pete
327 11th Ave North Suite 201 St. Pete, FL 33703
See you on the 17th,
Traver & Leila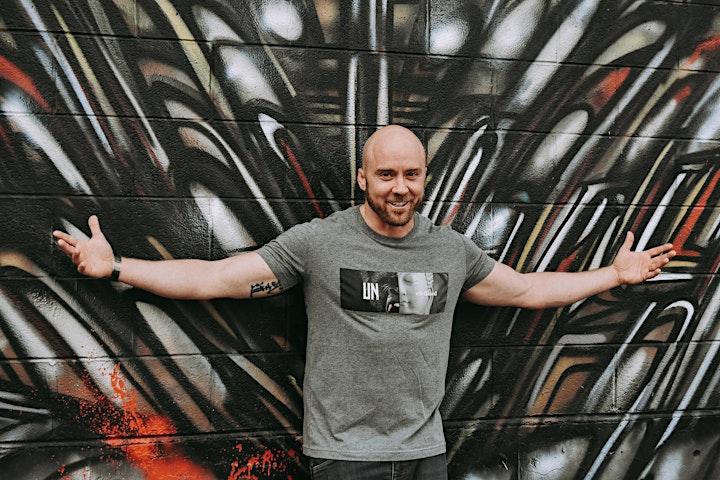 Traver Boehm is the the founder of the UNcivilized Men's Movement and the UNcivilized Nation. He is the author of Today I Rise, and Man UNcivilized as well as a two time TEDx speaker, men's coach and podcaster.
Drawing upon an eclectic background ranging from professional bodyguarding and Mixed Martial Arts to Traditional Chinese Medicine and meditation, Traver also teaches people to skillfully use the inevitable pain of their lives as fuel for growth and positive change.
In 2016 after losing a pregnancy, his marriage, and his business partnership all within weeks of each other, he created a radical social experiment and spent the next 12 months as if it were his last year to live, aptly naming it "The Year to Live Project." Highlights of the year include:
- Volunteering with the dying as a hospice worker
- Meditating for 28 days straight in complete isolation and pitch-black darkness in a Guatemalan hut
- Living in the frigid Utah wilderness for a month with only a knife, a water bottle, and a blanket
With a passion for people and a unique lens through which to view the human experience, Traver is a highly sought after teacher in the fields of consciousness, relationship, and personal development.
When not teaching workshops or radically shifting the way men experience their masculinity, Traver can be found obsessing over a single word in front of his laptop, chasing surf around the globe, and being awful at yoga.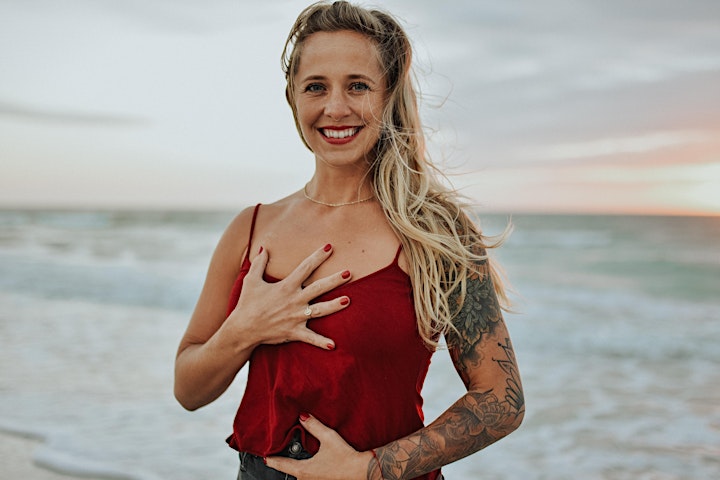 Leila is inspiring the heart of change around the world through her writing, speaking, and passionate teaching. As a leader in the modern day spiritual and wellness world, she has been teaching Yoga Asana for over a decade, and is deeply inspired by the path of Bhakti Yoga, energy medicine, transcendental psychology & breath work.
She spent the last 7 years sharing her insights leading group retreats, and Yoga Teacher Trainings. Leila now specializes in lifestyle coaching, as she guides women back to themselves, their purpose, and authentic personal power.
Leila's background in kinesiology, nutrition, rehabilitative movement, and energy medicine, gives her rare insight into the body and the health challenges faced by women navigating our current culture.
Her deepest passion lies in unraveling and empowering the divine feminine force of the world, and awakening the individual hearts of her clients.
She is an intuitive, self-proclaimed comedian, and light hearted enthusiast of sacred living. Leila, and her dog Folly are usually found in the sunshine, with a cup of coffee in hand.
Leilas greatest teachers are Caroline Myss, Meggan Watterson, Raghunath Cappo, Kaustuba Das, David Deida, Michaela Boehm and Brene Brown.