Description
Getting Board-ready Workshop Series from Women Get On Board
The purpose of the Getting Board-ready workshop series is to help women gain insights and learn about the skills they need to prepare for board opportunities. These half-day workshops will be facilitated by Corporate Directors and governance experts who will provide practical experience to empower women with tools to enhance confidence and courage to lead and serve on boards.
How to Get Yourself on a Board
Facilitated by Deborah Rosati, FCPA, FCA, ICD.D and Corporate Director In Residence, Peggy Gilmour, CPA, CA, CRMA, ICD.D
Please join us on December 9th for our final workshop in the Getting Board-ready series. Breakfast will be served.
What will be covered:
Building your board profile

Women Get On Board Skills Matrix

Preparing your board resume

Preparing for board interviews
This event is discounted for Women Get On Board (WGOB) members - members, please use the discount code/direct link sent to you. Please contact us at connect@womengetonboard if you did not recieve your code. To become a member, please email us at connect@womengetonboard.ca.
---
Facilitator:
Deborah Rosati Corporate Director and Co-founder of Women Get On Board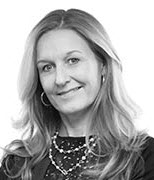 Deborah Rosati is an accomplished corporate director, entrepreneur, Fellow Chartered Professional Accountant (FCPA) and certified Corporate Director (ICD.D) with more than 25 years of experience in the retail and technology sectors. An experienced audit committee chair, Deborah provides extensive knowledge as a Corporate Director in the areas of financial and enterprise risk management, corporate strategy, CEO succession planning, strategic planning, public company accounting and reporting and corporate governance.

Currently, Deborah's corporate engagements are as a Corporate Director and Chair of the Audit Committee for Sears Canada and her recent appointments to the NexJ Systems Board and Chair of the Audit Committee, and to the Department Audit Committee for Correctional Services Canada. She is also a Co-Founder of Women Get On Board, a member-based forum that connects and promotes women to corporate boards. Deborah's community engagement include her alma mater's Goodman's School of Business Dean's Advisory Council and the launch of the Deborah E. Rosati Entrepreneurship Co-op Award.

To learn more about Deborah please visit http://deborahrosati.ca/ and https://ca.linkedin.com/in/deborahrosati.
Corporate Director In Residence
Peggy Gilmour, Corporate Director, CPA,CA, CRMA,ICD.D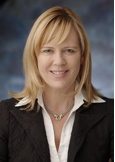 Peggy Gilmour is a senior Finance, Risk Management and Audit executive with deep experience in the Financial Services sector. She has worked in the Canadian, U.S. and U.K. regulatory environments in the Banking, Insurance and Pensions industries
Ms. Gilmour is a member of the Canadian Institute of Corporate Directors, and has attained the Institute's ICD.D designation.She was recently appointed to the Ontario Power Generation Board, and previously served on the Ontario Pension Board as Audit Committee Chair. From 2010 to 2013 she was a representative of her industry association. In 2012 Ms. Gilmour attained the Institute of Internal Auditors Certification in Risk Management Assurance designation. She previously served on the board of Interac, Canada's first Debit Card association.
Ms. Gilmour`s previous experience includes an appointment as SVP Wholesale / Brokerage Operations at CIBC, managing a 1200 person organization, which included all international payments and settlements. Immediately prior to that role, Ms. Gilmour held the position of Managing Director, Global Reconciliations Shared Services at RBC Capital Markets. Ms. Gilmour was recruited to initiate and lead a global team with a mandate to provide governance and control over all trade reconciliation processes worldwide. Ms. Gilmour also held the role of Senior Vice-President, Corporate Finance at Aviva Insurance. Her Finance team was responsible for implementing IFRS as part of Aviva plc's global requirements.
---
Date:
Wednesday, December 9th, 2015
Time:
8:30 am - 9:00 am: Light breakfast, networking
9:00 am – 12:00 pm: Workshop
Where:
Verity Club, Library Room
111 Queen Street East
Toronto, ON M5C 1S2
Tel: 416.368.6006
Web: www.verity.ca
Please purchase your ticket by December 3rd, 2015.
Please note that tickets are transferrable but no refunds or exchanges for this event are available.
Photography & Video: Events may be photographed and may be videotaped. If you have any concerns or questions please contact us at connect [at] womengetonboard [dot] ca. The resulting images may be used in Women Get On Board advertisements including print and digital, electronic communications including event announcements, emails and newsletters, on www.womengetonboard.ca and on Women Get On Board's social media channels.
---
Women Get On Board is a member-based forum that connects and promotes women to corporate boards by hosting roundtable events and showcasing their expertise online.
Organizer of How to Get Yourself on a Board - Wednesday, December 9th, 2015