How To Grow Great Organizations with Lee Sentes - Multicultural Business Mi...
Description
An event focused on assisting Victoria's immigrant business owners, entrepreneurs, professionals and interested parties to connect with the community of like-minded professionals.
How To Grow Great Organizations with Lee Sentes
Come and learn how to use design thinking to help your organization grow.

Speaker: Mr. Lee Sentes

For VMBC's October mixer our guest speaker will talk about how to use organizational development and design thinking to grow a successful organization.
Lee Sentes works with organizations to strategize, take advantage of change, and prove impact. Lee has worked with and alongside hundreds of non-government organizations in a variety of contexts, living and working in seven countries since 1996. Much of his work has focused on international development NGOs, either as staff, or in partnership in developing countries.
Lee helped found Development Action in New Zealand in 2010 and moved the company to Canada in 2012. His work within Development Action has been varied, including conducting program evaluations, providing monitoring and evaluation advice to government Ministries, and facilitating many planning sessions. Lee has advised on dozens of funding applications and community development projects taking place around the world.
His other work hats include acting as Associate Faculty at Royal Roads University, teaching a range of subjects from cross cultural communication to organizational development in a variety of programs both online and in person. Lee also trains UNHCR staff Operational Data Management through the Commonwealth of Learning. For fun, Lee volunteers with NetSquared Victoria, BCspeaks, and Doing Good For Nothing. Lee is also a part owner of theDock, a co-working space for social purpose organizations in Victoria.
When:
Thursday October 25, 2018 @ 5.30 pm - 7.30 pm. Please note: Registration begins at 5.00 pm.
Where:
theDock, 300-722 Cormorant St, Victoria, BC V8W 1P8

Parking at the following parkades (see map below) is free for the 1st hour and free after 6 pm. That means if you park at 5 pm, you will have free parking for the event. More details here.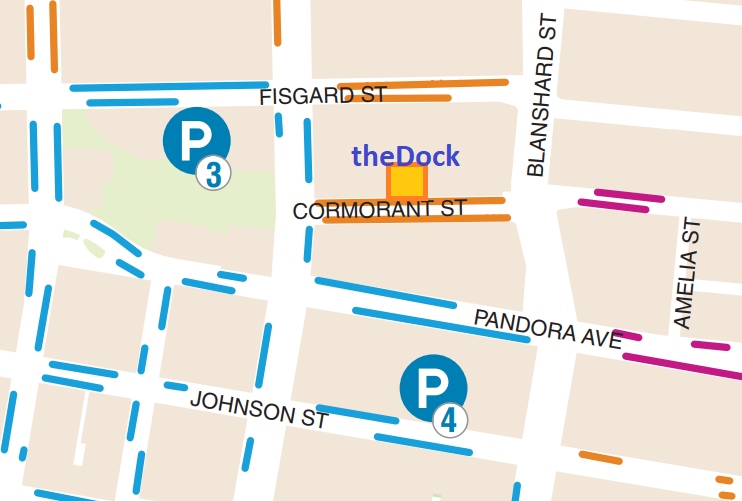 Organized by:
Victoria Multicultural Business Connector (VMBC)
Sponsors:
Benefits:
Consult with experts

Find resources

Build network

Meet investors
Disclaimer Notice:
Please be advised that photographs may be taken at the event for use on the VMBC website and in the press, VMBC marketing materials, social media and other publications. By entering this event, you consent to the VMBC photographing and using your image and likeness.
If you do not want to be on the pictures for some reason, please let us know at the front desk when entering the event.