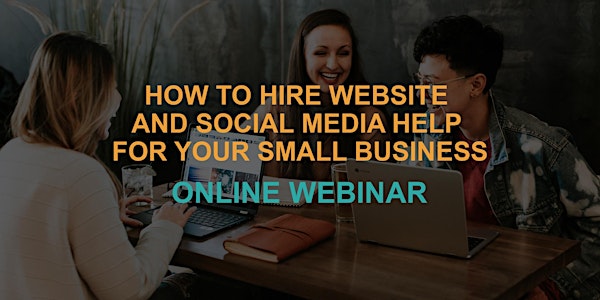 How to Hire Website and Social Media Help for Your Small Business
How to Hire Website and Social Media Help for Your Small Business
About this event
When it comes to digital marketing, there are many things you can do yourself. But should you? Do you want to? In this workshop, a digital professional will give you all the tips for getting the most out of your working relationship. If you're considering hiring a digital pro for website design, development, or social media management, this workshop is for you.
You'll learn:
How to determine what you need before you start looking for help
What's a realistic budget for different digital services
How to search for a professional, and where to find them
10 important questions to ask any digital professional
What should be in your professional services contract
How to get the most out of your working relationship
This beginner-level webinar is perfect for small business owners who are considering hiring website or social media help.
This workshop is a free online webinar for small businesses in Ontario. Participate online for free, using your preferred device (laptop, smartphone or tablet). All you need is a fast internet connection and free webinar software. Download details will be provided after registration.
Webinars will be recorded and available to all registrants.
Everyone who registers for this webinar will be entered into a draw to win a free eBook copy of See You on the Internet: Building Your Small Business with Digital Marketing. The winners will be chosen at random and announced during the workshop, and you have to be in attendance to claim your prize.