Description
DESCRIPTION
In an increasingly distracted world, it is becoming more and more difficult to find focus, creativity & perform at an optimal level. We're experiencing more burnout, anxiety and chronic stress than ever before, while productivity continues to go down.
This workshop will provide an overview on a better way to work, compiled from decades of research, and look at proven habits and practices to thrive in our modern work environments.
Participants will come away with new insights on the pscyhological and physiological factors that determine our effectiveness, productivity and happiness, as well as a number of immediately applicable practices to improve the quality of their work and work lives.
This workshop is for digital workers and knowledge workers or anyone who would like to be more productive and creative and feel less burnt out at the end of their work days.
Everything we talk about is grounded in evidence-based research from cognitive psychology and behavioral neurosciences, as well as road-tested experience running a large team of remote and digital workers.
---
Steve Rio is a 15-year veteran in technology, brand and organizational strategy. As Founder and CEO of Briteweb,a social impact consultancy delivering strategy, design and digital,​ his focus is on building the world's most flexible, engaged and efficient company, bringing together the best talent from all over the world.

Since day one, purpose, values and culture have been foundational to his leadership approach. This has created a vibrant team culture that is deeply committed to one another and to the causes Briteweb supports through it's work.

Steve consults with impact leaders to reimagine their organizational strategies, systems, and company cultures in order to effectively scale at the rate of technology and compete in today's information economy. He loves working at the intersection of social impact, culture and technology and is an expert in exponential organizations, remote and distributed teams, workforce wellness and performance.

Steve splits his time between his small hobby farm on Bowen Island, where he connects with nature and deep work, and his apartment in downtown Brooklyn, where he connects with humanity, culture, and innovation.
Sponsored by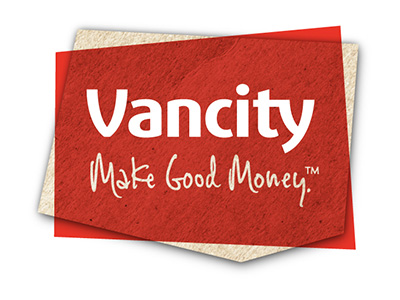 Vancity has recently announced a custom health benefits plan designed for small businesses and self-employed individuals like you. Learn More