Description
This hands on workshop provides a step by step run through of everything you need to know about how to install and successfully use a rain barrel year round.
One lucky participant from each workshop will win the demonstration rain barrel kit to take home!
The workshop covers:
Tips for selecting the best location for the rain barrel
How to property install a rain barrel
Proper rain barrel maintenance and winterization
Where to direct water overflow and winter bypass
Common problems and trouble shooting
The workshop will be led by Sharyn Inward Director of water Programs with Green Communities Canada along with Ricahrd Brown and Melissa Clark from local business Urban Turf to help with the installation demonstrations.

If you're interested in getting specific advice about rain barrel and downspout placement, please bring a drawing or google satellite print out of your property. This is a hands on workshop so please wear comfortable clothing and shoes.
This workshop is offered through the City of Ottawa's Pinecrest Neighbourhood RAIN project. Click here for more information about the project.
Workshops will be delivered in English. Bilingual staff will be present to answer questions in French.
***************************************************************************************************
En participant à l'un de ces ateliers pratiques, vous apprendrez dans les détails tout ce qu'il faut savoir pour installer et réussir à utiliser toute l'année un baril de récupération de l'eau de pluie.
À chaque atelier, un baril tout neuf sera remis à un heureux participant!
Ces ateliers portent sur :
des conseils pour choisir le point idéal d'installation du baril;

la marche à suivre pour bien l'installer;

les mesures à prendre pour bien l'entretenir et le préparer correctement pour l'hiver;

les moyens à prendre pour acheminer l'eau qui déborde et pour la détourner en hiver;

les problèmes courants et leurs solutions.
Ces ateliers seront animés par Mme Sharyn Inward, directrice des programmes de gestion de l'eau de Green Communities Canada; elle sera accompagnée de Mr Richard Brown et Mme Melissa Clark, de l'entreprise locale Urban Turf, qui la secondera dans les démonstrations portant sur l'installation du baril.
Ces ateliers sont offerts dans le cadre du projet Pluie du quartier Pinecrest de la Ville d'Ottawa. Pour en savoir plus sur ce projet, veuillez cliquer sur ottawa.ca/pinecrestpluie.
Ces ateliers se dérouleront en anglais. Des employés bilingues seront sur place pour répondre aux questions en français.
Workshop organized by/ Ateliers organisés par :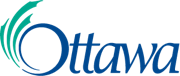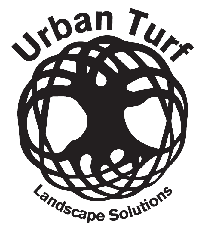 Materials from / Matériel fourni par :