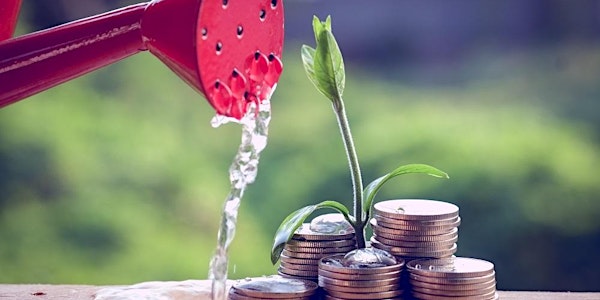 How to Invest in Real Estate: Do's & Don't's from a Multimillionaire Expert
Investing in real estate is a powerful way to build wealth, but only if you do it right. Learn the Do's and Don't's from a seasoned expert
Refund Policy
Contact the organizer to request a refund.
Eventbrite's fee is nonrefundable.
About this event
Many wealthy people have something in common: They invest in real estate.
It's easy to see why.
When you look at it, real estate investing is quite attractive.
Somebody else (i.e. a tenant) pays your mortgage and covers your costs while your asset (i.e. the house or apartment building) grows in value.
The bank finances the majority of the cost, which means you can buy assets with only a small percentage of your own money.
You don't even need any money to buy a property; you can do a joint venture deal with a money partner and profit together.
Money comes in every month, like clockwork.
Who wouldn't want that?
Real estate investing can clearly be a powerful tool to build wealth.
It's one of the best ways that I know of achieve financial security over the long term.
But it's also a tool that can hurt you badly if you don't do it right.
What you must know to succeed
If you use the right approach, real estate can be an incredible way to develop additional monthly income and build your nest egg.
But you need to do it right to ensure you don't kill your profits, end up in the hole, and cause yourself a mountain of grief.
It's the sort of thing that many investors end up learning the hard way.
Why?
Because buying a property to rent out seems like such a simple process. From a distance, it *is* a simple process:
Buy a property, fill it with tenants who cover all of your costs and leave you with extra cash every month, and sell the property years down the road when it's worth significantly more.
Or, hold on to it forever and enjoy extra monthly cash.
There are downsides, though.
It's easy to get into trouble when you don't know what to do, what to look out for, and what to avoid.
With the wrong property, you can kill your profits by spending thousands of dollars to fix issues.
With the wrong tenants, you can spend a fortune and go prematurely gray dealing with damage, non-payment of rent, and other non-compliance issues.
With the wrong market, you can be left owning an expensive liability that will never make you money.
We'll show you how
In this month's Women's Money Group Workshop, we'll show you exactly what you need to do to get started and to succeed as a real estate investor.
The good news is that it's totally doable with the right knowledge and the right preparation.
This month, I've invited Nick Legault to be my co-presenter. Nick is the CEO of Building Investments Inc, a real estate development and investment firm that buys, develops, rents, and manages multi-family and mixed-use apartment buildings in fast-growing Ontario real estate markets.
Nick has built a multi-million dollar portfolio over the past ten years, starting with a single condo and working his way up to large development projects. He combines a wealth of information with a no-hype, facts-based approach.
What you'll learn
On February 25th, Nick will team up with me - host of the Women's Money Group and a real estate investor for the past 15 years - to share the following:
- Who should consider investing in real estate.
- The pros and cons of real estate versus other investments.
- What you need to invest.
- Where to start.
- Factors to consider when looking to buy a building.
- What few people think about that they really should know before buying.
- How to set up effective processes and systems to increase your chances of success.
- Managing the property yourself vs hiring a management company - pros and cons.
- What to look out for to avoid potential problems.
- Real estate investing myths.
- Nick's biggest mistakes.
- The philosophy and mindset that has propelled Nick to develop a multi-million dollar portfolio.
This is the kind of information I wish I'd had when I first started investing. It would have saved me hundreds of thousands of dollars!
Who can participate in the workshop?
All women can participate.
If you're a Women's Money Group member, the workshop is included in your membership. You can participate live online via our live stream. There is no need to register. We will send you a Zoom link prior to the event.
Are you new to the Women's Money Group? No problem!
You can join in by purchasing a ticket for the workshop. Simply click on the [Tickets] button and grab a spot for our live online event. 
Once your name is on the list, we will email you instructions to join us via Zoom on the 25th.
It's a simple process that only requires a computer, access to the internet, and (ideally) earbuds or a headset.
In addition to the information on investing, you'll receive more benefits from participating in our community:
- Ask all your questions in our no blame, no shame, no judgment zone.
- Get evidence-based answers you can trust, not a sales pitch.
- Benefit from support and follow up after the workshop through a Q&A session via Zoom.
If you've ever been curious about, or tempted by, real estate investing, then this is a must-participate event.
Get a head start and use it as your unfair advantage as you build a strong real estate investment portfolio!
Even if you only plan to buy a single building, this workshop will save you money, time, and aggravation. You don't want to miss this event!
Book your spot today and learn how to build wealth and monthly cash flow through real estate investing. 
Click on the [Tickets] button right now to secure a spot.
*See* you on February 25th at 6:45 pm.