Description
How to Level Up Your Business Mindset - A Fireside Chat
This Fireside Chat is designed to help you approach your business (and your life) to focus more on what you can achieve rather than what you can't achieve. Professional Hypnotherapist, Anna Hill will share some simple tweaks in how you think about your business which can drastically change how you see your business and the world around it, allowing you to level up for success.
In this session, you will learn:
How self-confidence plays into your business success.

How to use the P.A.I.N. methodology to improve business success.

How gratitude and journaling leads to Happiness and how that plays into your business success.

How the relationship with your Conscious and Unconscious mind may be limiting you in your business success.

Why practicing Forgiveness can help you level up your business.
---
About Anna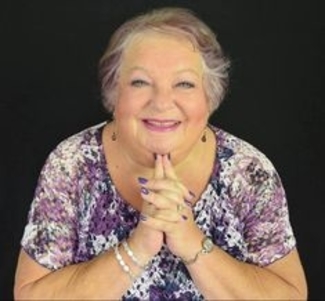 Dubbed the Happiness Ambassador, Anna Hill's training and development business began in 1989 to empower people to embrace personal computing technology and software, not to fear it. Fast forward to 2011 as Anna's focus shifted from computer software to clients' "software for the soul"...empowering people to find happiness within! ​
Anna is passionate about guiding people to find their "mojo". She helps them recognize that we own our own happiness; that it doesn't come from, nor is stolen by other people, circumstances or things! She also recognizes that many of us have internal blocks that prevent us from fully engaging in our happiness. As a Designated Hypnotherapist, Anna can help her clients get past that "little voice in their head" and BELIEVE that they can achieve anything with the right attitude and perseverance!
As a Designated Hypnotherapist Anna's focus with her clients is to help them toss their "baggage" to the curb, find balance in their lives and be ready for true happiness. Whether in her office with clients or out and about in her day, Anna strives to help people recognize their magnificence to stand a little taller, speak a little louder and shine a whole lot brighter! ​
Born and raised in Canada, Anna has made Milton, ON her home. For over 34 years she has shared her life with hubby Roger and two grown children. A self-defined cruising junkie, in her time off she loves to travel to warm places with palm trees.
---
What is Spotlight?
We know that staying up to date on today's big ideas and tomorrow's big trends is a job in and of itself.
As the world's first working, learning and growing store – we are excited to introducing Spotlight: a new community gathering and learning space. Spotlight will engage communities with knowledgeable experts to both inspire, inform, motivate and educate.
Spotlight is a space accessible to persons that use mobility devices. We encourage people from all backgrounds to participate in our public programming