Description
Up Your Networking Game
"Successful people do not achieve their success on their own. Instead, they surround themselves with a well-developed, sophisticated support network." - Masters of Networking
Join us for an interactive session on how to create strategic partnerships while networking. Darrell Ross will share several strategies of successful networking that will help you generate leads and referrals, build healthy relationships, and deliver long-term value. Learn how to leverage your ability to get and give referrals, as well a how to maximize the power of social media to get the most out of your networking investment.
Beverages and snacks will be provided.
Agenda:
6:15-6:30 pm: Check-in
6:30-7:30 pm: Interactive workshop
7:30-8:30 pm: Networking session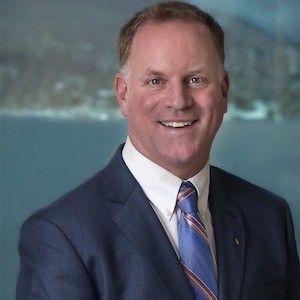 Darrell Ross is a professional speaker and coach who specializes in helping companies with their networking and business development skills. Over the last 20 years, Darrell has delivered hundreds of workshops, seminars, and keynotes on how to generate more referrals and more sales. Using his expertise, Darrell proudly grew Business Network International (BNI, the world's largest referral networking organization) to 49 chapters and almost 1000 members. Darrell is the contributing author of 3 business books, including New York Times best-seller "Masters of Networking". When he's not out networking, he enjoys spending time with his wife and three children and unplugging with a good crime novel.