Description
As a tech entrepreneur, or any entrepreneur, a "clean" ownership of the intellectual property (IP) related to your business is vital.
Often, the success of your company will be critically dependent on the IP protection in place to differentiate yourself in the market. Having a unique brand and image, along with a noteworthy patent distinguishes your business and helps you receive as much profit and success, while preventing competitors from imitating your brand, or getting relatively close to it.
RIC Centre's Managing Your Startup Intellectual Property Seminar will demonstrate how to get there.
Expert speakers in this seminar will help you think about branding, trademarks and patents as a part of your IP strategy, and align it with your business strategy and goals. This will ultimately help you successfully establish your startup and maximize its sales and growth potential in the eyes of investors. This seminar is for all entrepreneurs who are thinking ahead, looking to protect their brand, their intellectual creations and their business.
---
Speaker
Stephen Beney, Partner, Bereskin & Parr LLP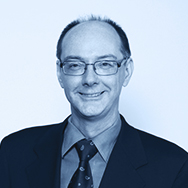 Stephen Beney is a partner with Bereskin & Parr LLP and Head of the Medical Devices practice group.
Stephen works with clients to assess IP needs, and has helped to secure patents for a diverse array of clients, including start-ups, small- to medium-sized enterprises, major multinational companies and university researchers. Stephen has been proven valuable to his clients in securing their patent rights in diverse technologies, including: automotive; medical devices and imaging systems; electronic devices; communication systems; video and signal processing systems; mass spectrometry; solar power devices and systems; fuel cell technology; internet systems; business methods; and clean tech devices and systems. He advises on IP management and strategic planning and has prepared many patentability opinions, as well as infringement and validity opinions.
In October of 2014, Stephen was appointed to the Executive Council of the Intellectual Property Institute of Canada (IPIC). In addition to Council, Stephen is a member of the Institute's Patent Legislation, Self-Governance and Information Technology committees. Stephen also served as a member of the Patent Agents Examining Board.
Due to his extensive experience, Stephen was selected by the Canadian Intellectual Property Office as one of a handful of professionals across Canada to participate in the government's Modernizing the IP Community Initiative.
Stephen has authored and co-authored many articles on patent law. Stephen has also spoken on patent law at seminars and conferences in Canada, the United States and the United Kingdom.
Stephen has contributed extensively to patent education in Canada. He has been lecturing and tutoring for the annual IPIC-McGill University Patent Course for several years, and is a past Director of that course. Stephen has also been lecturing and tutoring for the annual IPIC Patent Agent Training Course, both the Drafting & Prosecution Module and the Infringement & Validity Module.
---
For more information, please contact:
Arushi Sachdev
Communications and Marketing Officer, RIC Centre
T: 289-373-3050 x 201
E: communications@riccentre.com
Photography Disclaimer
RIC Centre reserves the right to photograph its events, and from time to time we use these photos in our publications. By registering for any of our events, you understand and acknowledge that your photograph may be taken and used, per RIC Centre's discretion.