Description
How to protect your sleep over the holidays
As parents we are often concerned with our children's sleep during the holidays but about what about our own? With all the hustle and bustle of the festivities, protecting our own sleep patterns tends to fall by the wayside. This holiday season, here are a few tips that can help you not only take care of your family but yourself as well.
In this session, you will learn:
3 reasons why the holiday season disrupts your sleep

Planning ahead for sleep success over the holidays

How to handle your family's sleep holiday hangover
Join Kim Valade from Good Night Sleep Site Okanagan as she gives you tips to get your sleep back on track so you can be a happier, healthier (and more rested) you.
---
About Kim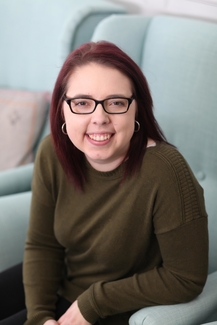 Kim Valade is a Certified Sleep Consultant with Good Night Sleep Site and mom to an energetic little boy. Kim has a Bachelor's Degree in Social Work from Thompson Rivers University in Kamloops, B.C. Through her extensive work with families, she noticed that sleep was a common theme. It wasn't until she had her son that she realized how important sleep was and how challenging it could be.
Kim read many baby sleep books in preparation for her son's arrival but she found the information to be overwhelming and applying it in real life was a challenge. Then she noticed that all of her friends who had kids were expressing frustration about their children's sleep as well and Kim found herself giving them advice based on her own research and learnings. That's when she came to the realization that she wanted to help families sleep. So began her journey towards becoming a sleep consultant. She was certified through the Family Sleep Institute and trained as a Good Night Sleep Educator. Sleep consulting combines her passion for helping people and her love of sleep.
When not helping families sleep better, Kim spends her time playing with her son. She also works and volunteers with an amazing non profit organization called Mamas for Mamas. In her spare time Kim enjoys reading and crafting.
---
What is Spotlight?
We know that staying up to date on today's big ideas and tomorrow's big trends is a job in and of itself.
As the world's first working, learning and growing store – we are excited to introducing Spotlight: a new community gathering and learning space. Spotlight will engage communities with knowledgeable experts to both inspire, inform, motivate and educate.
Spotlight is a space accessible to persons that use mobility devices. We encourage people from all backgrounds to participate in our public programming