Description

Join us for the monthly ASQ Toronto section meeting featuring a presentation on:
"How to prove the monetary value of our projects to the project sponsors?"
Location:
SpringHill Suites Toronto Vaughan
612 Applewood Crescent
Vaughan, L4K 4B4
Parking is free.
Speakers: MORTEZA ZOHRABI, Master Black Belt, Senior Integrated Health Solutions, Medtronic
Senior leaders are always making decision on projects to sponsor and endorse in their organizations. They require a solid analysis of what project has the best value for the money and the time they allocate.
At this presentation, you will be introduced to ROI as a proven methodology to objectively forecast the monetary value of the project. Also you will learn how to measure and report the real savings to the project sponsors and create better credibility with them.
Pre-registration is recommended.
Agenda
5:45 - 6:30pm sign in
6:30pm meeting called to order, announcements
6:45 - 7:45 pm Guest Speaker presentation
Registration will be open until 7:00pm and for 10 minutes at the end of the meeting.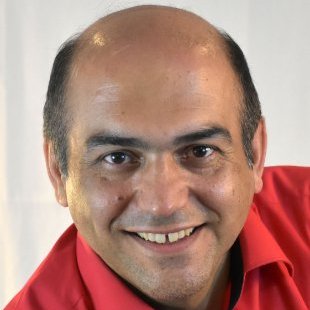 ABOUT THE SPEAKERS
Morteza Zohrabi (PMP, Certified Lean Six Sigma Master Black Belt, CPHQ,CRP& ITIL) has been the lead director in the implementation of several mega projects in both the public and private sectors which include working with many cutting edge and prestigious organizations such as manufacturers, hospitals, universities and banks.
For the last 17 years, Morteza has saved millions of dollars by implementing Lean Six Sigma projects. He has achieved outstanding results in reducing the backlogs and processing times and increasing productivity thus sustaining an ongoing track record of meeting the highest levels of performance and productivity.
In addition to being a Medical Doctor, he also maintains a Masters in Public Health, as well a Certified Return on Investment Professional, Certified Lean Six Sigma Master Black Belt, Quality Engineer/Auditor /Inspector, Certified Professional in Healthcare Quality (CPHQ) and IT Service Management (ITIL) thereby providing him with a level of expertise that far exceeds the current market conditions.
Morteza is one of the founders and the President of a professional management and quality association, called PMQA. He has worked closely with the Board of Directors to expand the Association from inception to over 2000 Associate Members.
This event is free to ASQ Toronto Section Members. A $10 fee will be charged to non-members willing to register their attendance for units towards re-certification (receipt to be provided). If you no longer wish to receive email communication from ASQ Toronto Section, please unsubscribe here or reply to this message, indicating Opt Out in the email body.
ASQ
600 N. Plankinton Ave.
P.O. Box 3005
Milwaukee, WI 53201-3005

Toll Free North America: 800-248-1946
International: +1 414-272-8575
Web www.asq.org