HOW TO PUBLISH AND $ELL A PROFESSIONAL QUALITY BOOK (Regina Afternoon Session)

Saturday, May 7, 2011 from 1:00 PM to 4:00 PM (CDT)
Event Details
HOW TO PUBLISH AND $ELL A PROFESSIONAL QUALITY BOOK
Half-day Information Session Hosted By: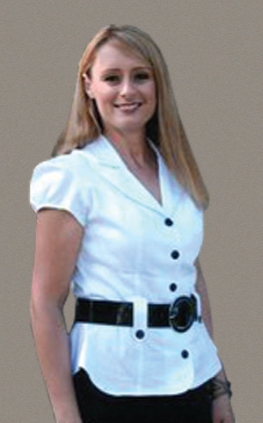 KIM STAFLUND
Author, Speaker, and Publisher at PPG
www.PolishedPublishingGroup.com
 
BIOGRAPHY
Kim has firsthand experience working with a traditional (trade) book publisher, various printers, vanity publishers, and a modern supportive self-publishing house. Her exposure to each business model has allowed her to view this industry from numerous vantage points and provided a well-rounded understanding of their respective pros and cons. This, combined with over fifteen years' experience in various advertising, sales, and marketing roles, plus three published books of her own, puts Kim in a unique position to provide others with valuable insight into the world of book publishing. As the founder and Publisher of Polished Publishing Group (PPG), she now helps aspiring Canadian authors to realize their dreams.
 
PUBLISH Your Book This Year!
P - Primary Types of Book Publishing (A Comparison)
U - Understanding The Modern Submission Process
B - Book Publishing's Most Critical Elements (For Professional Results)
L - Legal Deposit at Library and Archives Canada
I  - It's Time to Print Your Book
S - Sales & Marketing (Traditional)
H - Hashtags: Today's Online Marketing
 
TESTIMONIALS
"Your knowledge base is vast, awesome!"
   ~Joanie Lamond
"The updated information was eye opening. On-line promotion looks scary at first. Thanks for making it easy to understand—and totally doable!"
   ~Wendy Flemons
"Constructive & interesting! Provided information on publishing that was missing from my library of knowledge!"
   ~Stephanie Robinson
"I loved the information about using the Internet to promote your book."
   ~Chantal Plowman
"... every bit of information that makes it 'easy' is welcome by me. Kim delivered these sorts of things."
   ~Peter Vodak
"Informal/informative/experienced. Kim is a great presenter, knowledgeable & personable!"
   ~Lorraine Fuchs
 
FUNDRAISING
Looking for a unique fundraising opportunity for your group or charitable organization? Host this book publishing information session at your place of business and earn $50 per each person you invite who attends!  
Individuals can earn money, too! Do you know anyone who would like to learn how to publish and sell a professional quality book? Sign up to become an affiliate marketer for PPG's next scheduled book publishing information session, and you'll earn $50 per each person you refer to us who attends!  
The $50 affiliate payout is based on PPG's regular ticket price of $199 per attendee plus an additional modest EventBrite fee. To qualify, tickets must be prepaid through our EventBrite webpage using a special affiliate tracking code. To obtain your affiliate tracking code, or for more information, please contact us through this EventBrite page or our primary website: www.PolishedPublishingGroup.com.
 
If you've ever seriously considered publishing a book, then this information session is perfect for you! Buy your tickets today. You'll be glad you did.
When & Where

Regina Inn Hotel and Conference Centre
1975 Broad Street
The Whitmore Room
Regina, Saskatchewan S4P 1Y2
Canada

Saturday, May 7, 2011 from 1:00 PM to 4:00 PM (CDT)
Add to my calendar
Organizer
Polished Publishing Group (PPG)
Think of Polished Publishing Group (PPG) as a skilled project manager for authors. We assist both individuals and businesses in producing professional grade books by guiding you through the entire process from conception to publication. We can help you produce audiobooks, ebooks, paperbacks, and hardcover versions of your titles plus provide online distribution opportunities throughout the world. Copy writing, advertising, sales coaching, marketing, and publicity services are also available through our various partners.

If your goal is to produce a professional quality book that you can sell commercially, the team at PPG can help. We offer much more than professional book publishing and worldwide distribution here. Our sales coaching services will teach you all the effective tricks of the trade for long-term commercial success.
HOW TO PUBLISH AND $ELL A PROFESSIONAL QUALITY BOOK (Regina Afternoon Session)