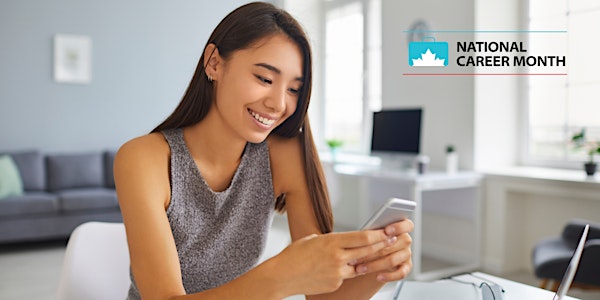 How to Receive Job Opportunities with Public Relations and Social Media
Learn how to receive job opportunities with public relations and social media.
About this event
The development of social media has created many exciting job opportunities for university graduates. Would you like to learn networking skills to find internship opportunities, the current job market for PR professionals, and necessary training to get these jobs? Join us for a live panel with Dr. Sumin Fang and Elizabeth Bruce.
Sumin Fang holds a Ph.D. in strategic communication and public relations from the University of Maryland, College Park.
Elizabeth Bruce has been working as a professional communicator for more than 20 years. She is currently the digital engagement strategist at the BC College of Nurses and Midwives. She started her career in marketing communications at the BC Lottery Corporation where she was responsible for retailer communications and winner publicity. She then moved onto health regulation at the Registered Nurses Association of BC where she managed the association's member and governance communications. Elizabeth has an associate diploma in communications from Kwantlen Polytechnic University, a bachelor of arts in political science from Simon Fraser University, and she's currently completing her master's in communication and technology from the University of Alberta.
--
The University of the Fraser Valley ("UFV") will be using Eventbrite to manage registration for the "College of Arts" events. UFV is collecting your personal information through Eventbrite under section 26(c) of the Freedom of Information and Protection of Privacy Act.
Registration through Eventbrite is voluntary. Please be aware that IP addresses, event responses and personal email addresses (if supplied in place of a business email) will be collected by Eventbrite, and this information will be stored by Eventbrite outside of Canada. By clicking on the Attend Event or Register button, you are consenting to your personal information (IP address, event response and email address) being stored in the United States. Your consent is effective as soon as you register.
If you do not wish to register using Eventbrite, please email paulyene.canedo@ufv.ca who will register you manually.