Description
The Spiritual Science Research Foundation invites you to attend a unique spiritual lecture. All are welcome.

Ego is a one of the greatest impediments in our life which impacts our happiness at worldly and also spiritual level. From a spiritual perspective, ego means considering oneself distinct from others and God. Due to ego, we do all actions with the understanding which is limited to the 5 senses, mind and intellect.

In this interactive lecture we will help you to understand how to identify where ego can surface in your daily life. For some people, ego can lead to personality traits such as Pride, Conceit and Superiority. While for others it can lead to Insecurity and Low Self-Confidence. No matter where on the spectrum you are, through this lecture we will offer practical guidance on what we can do to reduce ego.

When we begin to make conscious efforts to reduce ego then we begin to understand that the same God Principle exists within all. This leads one to live a happier life and enables us to have a positive impact on those around us. We welcome you to join us in this spiritual lecture.
Tickets and Registration
This is a free event. You can donate as per what you feel you have gained from the lecture. If you have any questions or would like to contact us, please email us at ssrffareast@gmail.com
Presenters of the workshop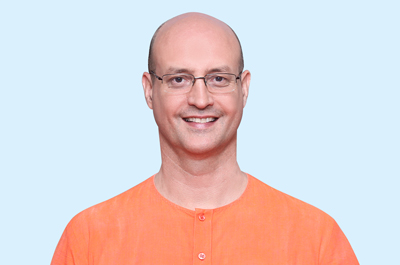 His Holiness Cyriaque Vallee is originally from France. He was a successful fashion model and used to travel the world modelling for internationally recognised brands such as Giorgio Armani and Ermenegildo Zegna. When he was introduced to Spirituality by his wife (who was also a successful model), he realised that only spiritual practice can give everlasting happiness. In January 2009, they made the decision to come and stay at the Spiritual Research Centre and Ashram in Goa, India and dedicate themselves to spiritual practice. They moved to India with only 3 suitcases of belongings and they have been living in the Spiritual Research Centre and Ashram for the past 10 years. By doing spiritual practice with full dedication, he made rapid spiritual progress and reached Sainthood in 2013. Cyriaque oversees all of SSRF's activities internationally and hundreds of seekers have received invaluable guidance and support from him in their spiritual journeys.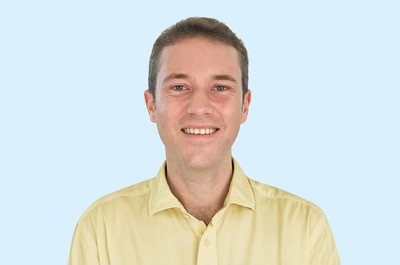 Mr Vincent Malherbe is from Belgium and from a Catholic background. Vincent holds a Master of Finance degree from the Vlerick Business School in Belgium. He started his career in Singapore in 2003 and co-founded a physical gold trading business that he still manages today. His active work and social lives were accompanied by destructive habits such as excessive drinking and smoking. After discovering the SSRF website, Vincent started chanting and implemented spiritual healing remedies which led him to completely stop drinking and smoking within a few weeks. After attending the MAV workshop at the Ashram in Goa, Vincent started regular spiritual practice and felt spiritual emotion for His Holiness Dr Athavale. Spiritual practice resulted in better health, improved relationships at home and in the office and a reduction in overall stress levels.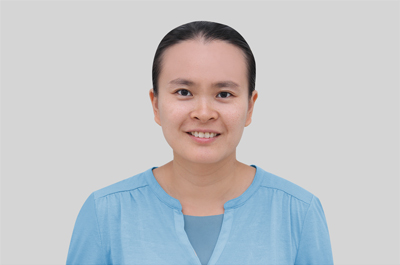 Ms Yi Wei Lee was born in Penang, Malaysia in a Buddhist family. Growing up in metropolitan Singapore, she had a desire to understand the true purpose of life. By profession, she was a government employee and worked as a music teacher at a primary school for a few years. She learnt about SSRF at the end of 2014, and started attending the online spiritual meetings and doing service to the absolute truth of Chinese translation for the SSRF website. Since starting spiritual practice, she's benefitted greatly and seen many changes in her interpersonal relationships with family, friends and colleagues due to the personality defect removal process. In 2015, she had the opportunity to visit the SSRF Spiritual Research Center and Ashram in Goa, where she attended the 5-day MAV workshop. It was during that time that she had many life changing experiences. These experiences and her love for God gave her the conviction and faith to do more regular spiritual practice. Now she stays in the Ashram in Goa and is doing full time spiritual practice.
This event is organized by:
The Spiritual Science Research Foundation
www.ssrf.org