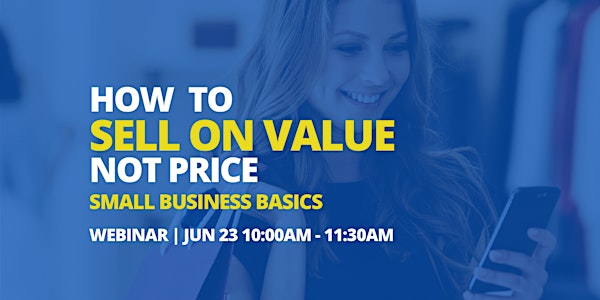 How to Sell on Value, Not Price
In this webinar, learn valuable strategies that will help you sell to your target audience and keep them coming back.
About this event
How can a small business compete against more established competitors? Learn valuable strategies that will help you sell to your target customers and keep them coming back.
This session is aimed at solo entrepreneurs or partnerships offering professional products or services. You're working to build a more profitable enterprise that will grow over time – but you'd like to get there faster.
This presentation covers:
How to define your target market (and why you should)
Understanding your competitors so you can define your unique selling proposition (USP)
How to sell on value, not compete for the lowest price
The true cost of discounting
How and when to offer a compelling guarantee
Location - Online (Webex) 
Registration -
Pre-registration is required.  Webex login instructions and link will be provided by email prior to this event.  Contact the MBEC events team if you have any questions - mbec.events@mississauga.ca / 905-615-4460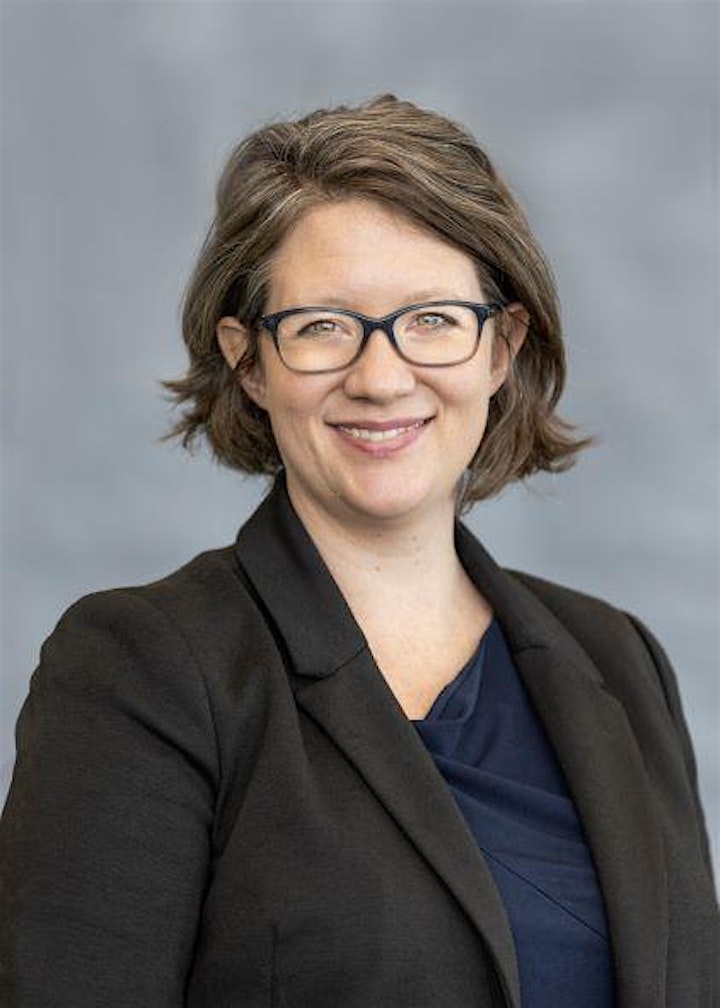 Presented by 
Caitlin Blundell
Certified Business Coach, Action Coach.
As a certified business coach, Caitlin helps business owners build a more profitable and enjoyable business – one that works for them, not because of them. She helps her clients achieve more using proven tools, methodologies, and systems that have been tested and perfected over tens of thousands of businesses worldwide. As a coach, she holds her clients accountable, and, just like a sports coach, pushes them to perform at optimal levels.
Event Organizer
Mississauga Business Enterprise Centre (MBEC), Economic Development, Small Business & Entrepreneurship Division, City of Mississauga, is your central source for small business information, resources and guidance.  mississauga.ca/mbec  905-615-4460 mbec.events@mississauga.ca @MississaugaEDO - Twitter | LinkedIn | Facebook  | Instagram