Description
Workshop: How to stand out as a junior artist in the games industry
This workshop is for junior artists who crave to get a job in the video game industry but don't know where to start. Topics are: how to get your CV reviewed, how to build up your portfolio, tips on how to get experience and there will also be a period of portfolio review at the end.

Open to everyone of all genders!
We apologize but this venue is not wheelchair accessible.


Before arriving:
Whether you have experience in the gaming industry or not is irrelevant. This course is made for juniors or students, but intermediary artists are also welcomed.

- Participant are inclined to bring the medium in which their portfolio is available if they want to get it reviewed.
- A copy of their resume
- Pen and a notebook to take notes or a laptop
Workshop Instructor: Garielle Regnier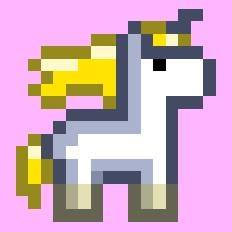 With more than 8 years in the video game industry and 25 years in the graphic design industry, I am currently 2D Production Manager at Frima studio and in charge of 30 artists as well as recruitment for different positions among that team and beyond. I have been recruiting artist for many years and I've seen good and bad candidates. I took notes of what stood out even as junior artists and this course aims at giving you those tips so that you can land your first job!

LinkedIn: https://www.linkedin.com/in/gabrielleregnier/
Arstation: https://www.artstation.com/gabrielleregnier