Description
RIC Centre is hosting a "How to Start A Business" seminar on "Organizational Design". In this workshop, we will discuss the need for an organized plan for your business. The focus will be organizational design but the principles will apply to other aspects of businesses. Practical tools will be provided to the participants to aid them in developing their organization.
Date: Monday, February 13, 2017
Time: 12:00pm – 1:30pm
Venue: Xerox Research Centre of Canada (Pake Auditorium)
Address: 2660 Speakman Drive, Mississauga, ON L5K 2L1
Moderator:
Bob Alsip, President of SoftAdvantage Inc.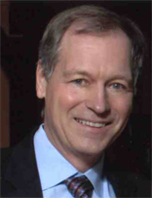 Bob is presently a principal in a Business Consulting firm – SoftAdvantage Inc. The common thread, in all his senior sales, marketing and administration roles over the past 35+ years, has been the building of successful businesses through innovative approaches in market, product, & organizational development. He has been successful at growing sales, coaching organizations, establishing new business ventures, setting up distribution channels & alliances, creating corporate identity and repositioning companies to achieve the business goals. His diversified experience in technology (software and environmental), medical products & services and industrial products in both the entrepreneurial and corporate settings has given him a broad perspective in addressing a wide range of business issues.
Please note: The How to Start a Business seminars are free for incubator tenants and graduates (because of the RIC Incubator Program fee structure). The event has a minimal $10 fee for all other clients to cover the lunch component of the workshop.
For more information, please contact:
Robert Iaboni
Communications Officer, RIC Centre
T: 289-373-3050 x 201
E: communications@riccentre.com