Description
RIC Centre is hosting a "How to Start Your Business" seminar on "Market Segmentation for Your Venture" as part of our Expert Speaker Series.

Market segmentation is critical for success. Appropriate market segmentation permits better targeting and appropriate positioning of your offering, allowing you to best meet the needs of your customers. This can result in faster product uptake, higher market share, better customer retention, smart resource allocation and enhanced profits. Following this session, you should be able to succinctly articulate your market and the opportunity, and your target customer to potential investors and partners. This will be accomplished via a presentation and a hands-on workshop.
During the presentation, we will cover:
1) Market segmentation as part of a broader marketing framework
2) The theory behind market segmentation
3) A stepwise approach on how to develop a market segmentation model. In the workshop component of the session, participants will be invited to perform market segmentation on their own product/technology.
Date: Monday, March 27, 2017
Time: 12:00PM - 1:30AM
Venue: Xerox Research Centre of Canada (Pake Auditorium)
Address: 2660 Speakman Drive, Mississauga, ON L5K 2L1
Moderator:
Sue Elliott, Co-founder, Virtus Insights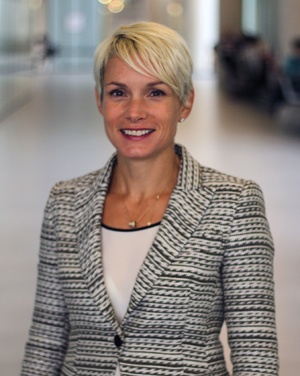 Sue brings rich experience working with small to medium pharmaceutical/life science focused organizations where she has been able to draw on a background in both science and business.
Over the past 15 years, Sue has worked with several organizations providing strategic marketing, communication and clinical study consultative services to pharmaceutical companies across North America.
She was also instrumental in spinning out and overseeing the growth of an organization providing development and delivery of electronic data capture (EDC) tools for the life science sector.
Sue holds a B.Sc. from McGill University, a Ph.D. (Physiology) from the University of Calgary and an M.B.A. (Marketing/ Financing of New Ventures) from Queen's University. Sue is a co-founder of Virtus Insights Inc, a strategic management and commercialization services company and is a volunteer advisor with the RIC Centre in Mississauga, Ontario.
Photography Disclaimer
RIC Centre reserves the right to photograph its events, and from time to time we use these photos in our publications. By registering for any of our events, you understand and acknowledge that your photograph may be taken and used, per RIC Centre's discretion.
---------------------------------------------------------------------------------
Can't make it? Follow the conversation on social media at #RICExperts
For more information, please contact:
Rob Iaboni
Marketing and Communications Officer, RIC Centre
T: 289-373-3050 x 201
E: communications@riccentre.com