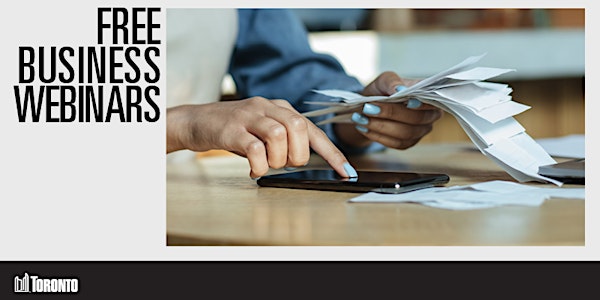 How to Start a Food Business Seminar
This webinar is for entrepreneurs thinking of starting a food business and don't know where to start.
About this event
Got an idea about starting a food business? Want to learn more before you "venture" into a food business? Looking to find out how to search for a licensed industrial kitchen, in Toronto, that can help you get your venture off the ground? Or just got a delicious recipe you eventually want to cook up into a money making business? Then be sure to attend this valuable morning workshop on "How to Start a Food Business".
The workshop is being hosted by The City of Toronto Economic Development and Culture Division and delivered in partnership with Enterprise Toronto.
You will hear from Michael Wolfson, City of Toronto Economic Development & Culture's Food & Beverage Sector Specialist about:
How to set up the structure of your business; Licensing and general public health regulations around food preparation…etc
What is required to set up a food manufacturing entity
How to Brand your Identity
How to Cost out your Pricing Proposition
Where to go to get additional help in getting your business off the ground.
If you require accommodation, please notify us by email at least 4 weeks before the event date at enterprisetoronto@toronto.ca. To cancel the accommodation, we require 5 business days' notice before the event date.