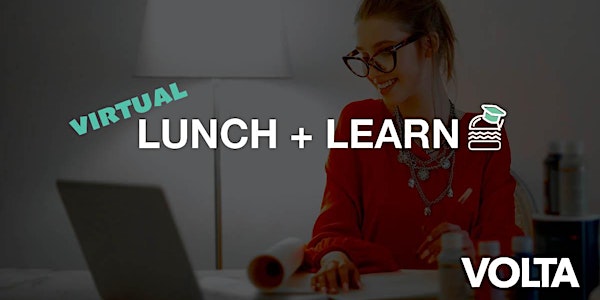 How to Thrive in Times of Uncertainty
Description
When: April 9, 12pm to 1pm

Where: Online! You will receive an email with a Zoom link on the day of the event.
About:
We are right in the middle of the COVID-19 pandemic, it's an unprecedented health care crisis that none of us have ever seen in our lifetime. With that, there is a lot of uncertainty in the world right now. Your initial reaction might be to retreat or wait it out, but, there is an alternative.
What if you could use this time to double down on what is really important to you and your business? What if you could see opportunities to move forward amidst this crisis? What this looks like is different for every business and every person. The focus of this workshop will be to get you into the right mindset so that you can see opportunities, come up with a plan and start taking action. It is possible to thrive in times of uncertainty and we'll be sharing proven coaching strategies to get you there.

About Andrea Janzen
Andrea Janzen is the founder and CEO of Ambition Theory, a leadership coaching and diversity consulting company. When the COVID-19 pandemic hit, she knew she needed to do something for herself and her business. Retreating and waiting it out wasn't an option, as she would lose the momentum she spent so many months building. So, she made a commitment to find opportunities and a way to move forward.
Andrea is also the host of the Diversity at Work Podcast, and made a quick decision to launch a new season focused on thriving in times of uncertainty. For the past two weeks, she has been interviewing individuals who are finding opportunity during these difficult times. During this workshop, Andrea will share what she's learned, and some proven coaching techniques to help you get into the right mindset so that you can move past the fear and anxiety and find opportunities to move forward. You can listen to the podcast here on Apple and here on Spotify.
---
NOTE: If you're unable to attend any of our events please take a minute and cancel your ticket. This allows our events team to better prepare for every event.
NOTE: By attending this event, you agree to be photographed and/or filmed, and give permission to Volta to use your image in promotional and/or marketing materials.