Description
Ideal Participant: Startup or growth stage companies looking to recruit awesome talent. A great session for CEOs, COOs, Co-founders, HR Mangers or Team Leads.
Key benefit to participating: Learn the necessary strategy to attract, engage, and close top talent.
---
Join Accelerate Okanagan for this session on Strategies To Recruit Top Talent.
Need some tactics and tips to attract, engage, and close the right talent for your company? Get a jump on the competition for talent with this interactive session. Learn how to headhunt, create a hiring program, enhance your brand visibility and ask great questions. This session will give you plenty of ideas to level up your hiring game.
After the presentation, you will have time to ask Allison and Stephanie additional questions. Lunch is included as a part of the session.
Learn how to:
Headhunt

Create a hiring program

Enhance brand visibility

Create a good pitch (Attraction Strategy)
Screen resumes

Ask great interview questions
A little bit about the presenters: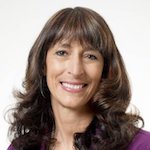 Allison Guld - COO and Co-founder of amui
Allison's strategic, operational and management experience in recruitment and HR was honed in high tech organizations such as Blast Radius, Ernst & Young, and MDA. She spent the last 10 years working in-house for high growth companies in senior human resources roles until 2015 when she co-founded amui with partner, Stephanie Lyster.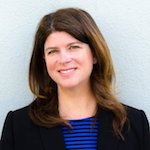 Stephanie Lyster - CEO and Co-founder of amui
Stephanie has experience identifying and implementing strategic HR solutions including workforce planning, performance management, recruitment and change management. Her background is in building people infrastructure for high growth companies. After establishing herself in corporate HR roles, Stephanie pursued her entrepreneurial interests as a consultant starting 2009 until she co-founded amui in 2015 with partner, Allison Guld.
Amui is an company that is changing the way that organizations interact with HR by providing on-demand access to HR knowledge so everyone makes better decisions. For more information about amui, Allison or Stephanie check out: http://www.amui.co .

*Refunds are not available for How To Up Your Hiring Game: Strategies To Recruit Top Talent