How to Uplevel Your Business: Be the Next Influencer in Your Community

Tuesday, 15 May 2018 from 5:30 PM to 8:00 PM (EDT)
Event Details
Join us for an Inspirational, Informative experience hosted by 3 Highly Successful Dynamic Entrepreneurs!
You are Your Brand: How to Write your Authentic Story in 2018
How to Find Your Fortune in 'Networking' Follow Up
Negotiating Debt: 3 Steps that Make a Difference
From this workshop you will walk away with:
A 3 step process to build impactful relationships that convert your NETWORK into your NET WORTH
How to attract qualified prospects, keep your pipeline filled and connect with INFLUENCERS in your COMMUNITY
Connecting with your CORE VALUES/VISION to manifest your dream life/business/clients
Identify, prioritize and CONQUER YOUR DEBT
 Doors Open at 5:30 to Mix & Mingle- Event Start 6:00pm

Darlene Valentine is a business partner at Ellaro Financial Services located within the Niagara Region. She has held several leadership positions inclusive of corporate training and account management within the BPO industry for the past 17 years. In 2014 Darlene partnered with a leadership organization and ventured on the financial literacy path. Implementing this knowledge while leveraging financial principles allowed her to become debt free by 2016.
Darlene partners with clients to educate and implement individualized debt reduction strategies to best achieve their goals. She has built alliances with professionals to leverage individual areas of expertise to assist her clients on the next steps to take. Darlene has embarked on facilitating free speaker events / workshops to promote living a balanced life financially, personally & professionally. To connect with Darlene for a free consultation or information on upcoming events:
Email: darlene@ellarosolutions.com
Website: http://www.ellarosolutions.com/
Facebook: https://www.facebook.com/ellarosolutions/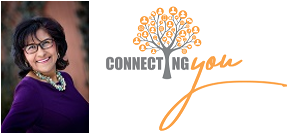 Rosa Lokaisingh, Founder/CEO/Business Networking Coach, Connecting YOU
Connecting - Collaborating - Community
As a Visionary & CEO/Founder of Connecting YOU, Rosa is passionate about helping businesses learn how to attract the right connections and form productive and profitable partnerships. With over 25 years in both corporate and not for profit organizations, including banking, recruitment, and employment services, Rosa has mastered the art of networking to build collaborative partnerships.
Her current focus is on helping entrepreneurs grow their business by creating a system called "The Ultimate Guide to Networking in 7 Steps".
Rosa is an accomplished Leader, Facilitator, and Speaker, who has appeared on radio talk shows, podcasts, and as Guest Speaker on "Networking for Success" at International Women's Day and the Toronto Entrepreneurs' Conference in the GTA.
Connecting YOU will get you connected with the right prospects through networking events, individual coaching and group workshops.
 Email: rosa.lokaisingh@gmail.com
Website: http://rosalokaisingh.com
Facebook:https://www.facebook.com/rosa.lokaisingh/

Stephanie Jackson, former ESL/FSL instructor trainer and school director turned entrepreneurial holistic health and lifestyle coach, brings years of life 101, business, coaching, and guidance experience to the Niagara region through her comprehensive holistic health approach: the body, mind, and spirit connection. 
Working in collaboration and in partnership with health practitioners, fitness professionals, entrepreneurs, and community service providers she guides, coaches, and teaches people the power we all have to heal and take control of our own health and lifestyle success. Connect with Stephanie at local workshops, events, or one-on-one.
Email: admin@thefreedomtolive.ca
Website: http://thefreedomtolive.ca
Facebook: https://www.facebook.com/thefreedomtolive.ca/
When & Where

Stone Mill Inn - The Barrel Room
271 Merritt St
ST CATHARINES, ON L2T 1K1
Canada

Tuesday, 15 May 2018 from 5:30 PM to 8:00 PM (EDT)
Add to my calendar