How to use LinkedIn to kick-start your career
Description
Session description:
Preview of LinkedIn and practical advice helpful for those looking for a job, to those looking to improve their performance, get promoted and rev up their online persona.
Biography of presenter:
Hilal Koc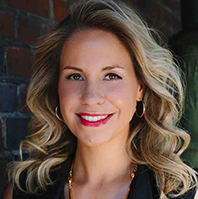 Hilal has 12+ years of experience working with leaders of all stripes -- from start-up founders to seasoned vets at the helm of established organizations -- to work through pressing challenges and pursue promising opportunities. Highly adaptable and comfortable operating globally, Hilal has advised companies in the US, Europe, Russia and India, and is now privileged to be part of the LinkedIn team. She heads up Partnerships for LinkedIn's Marketing Solutions business and is responsible for scaling the growth of our strategic partnerships with content, platform and API partners. A San Francisco native and London transplant by way of Istanbul, Buenos Aires & NYC, she is fluent in English and Turkish, proficient in Spanish.