Description
RIC Centre is hosting a "How to Build a Product" seminar on "Writing a Winning Grant Application" as part of our Expert Speaker Series.
RIC Centre is pleased to welcome Fundingportal CEO Teri Kirk for an in-depth interactive training session on How to Write a Winning Grant Application. The session will cover how to use cutting-edge online tools to save time and effort when selecting and applying for government grants for your business, as well as best practices and actionable tips to produce a winning, compliant application.
In fact, as many as 80% of grant applications are rejected by funders for non-compliance. Don't risk it -- join this session to ensure your hard work in writing an application is rewarded with a grant for your business!
Date: Monday, August 21, 2017
Time: 12:00PM - 1:30PM
Venue: Xerox Research Centre of Canada (Pake Auditorium)
Address: 2660 Speakman Drive, Mississauga, ON L5K 2L1
Moderator: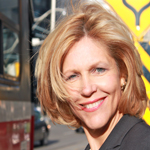 1. Teri Kirk, Founder and CEO at Funding Portal
Teri Kirk is Founder and CEO of Fundingportal, where she has overseen the growth of North America's leading platform for companies seeking improved access to funding, including government incentives, capital and financing markets.
Teri has 25 years' experience as a lawyer, executive and entrepreneur. As Vice President, Business Development, Bell Canada, she led important national e-commerce initiatives with federal, provincial and municipal governments. As an entrepreneur, she has built and commercialized three ventures using e-business technologies to transform business processes related to law, insurance and, now, corporate financing.
Teri was recently recognized as the 2016 Sara Kirke Entrepreneur and Innovator by CATA and EY for her work building Fundingportal.
If you have any questions, please contact Robert Iaboni (rob.iaboni@riccentre.com)
Photography Disclaimer
RIC Centre reserves the right to photograph its events, and from time to time we use these photos in our publications. By registering for any of our events, you understand and acknowledge that your photograph may be taken and used, per RIC Centre's discretion.